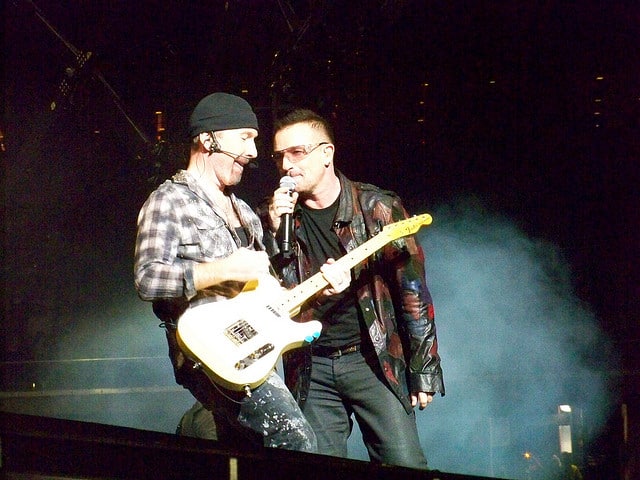 The Irish lads are the latest band announced to be performing on Jools Holland's BBC show.
U2 will be performing tracks from their 13th album, Songs Of Innocence, which was a free download on iTunes available to 500 million subscribers.
It has been a long ambition of Holland's to have the Irish band perform on the show, stating in the past "that would be great" to have U2 on the programme.
Later…With Jools Holland entered its 45th season a few weeks ago, over the years the show has gained a cult following, featuring various musical acts genres from all over the world.
There have been some stellar performances so far this season, Ryan Adams, Hozier, Band Of Skulls and Manic Street Preachers.
The Irish rockers are scheduled to play the BBC2 show on Tuesday October 21st at 10pm and an extended version of the episode will broadcast on Friday October 24 at 11.05pm.
Joining U2 to share the Jools Holland stage are, British singer Sam Smith, New York rock trio Interpol and American singer-songwriter Zola Jesus.
U2 are releasing the physical version of Songs Of Innocence tomorrow October 10th. They unveiled the cover artwork of their new LP, a striking black and white image of Larry Mullen hugging his son Larry Jr.