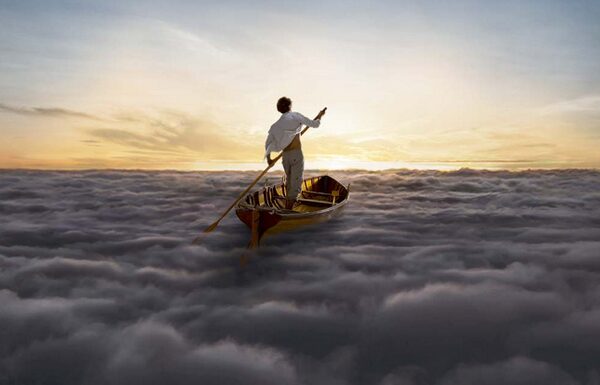 They've done it, Pink Floyd have knocked the manufactured boy band, One Direction, off the top of the most pre-ordered album list.
The psychedelic rockers now hold the world record for Amazon's most pre-oredered title in history.
Last month, The Endless River shot to the top of the list for most pre-ordered album of 2014, overtaking Coldplay's Ghost Stories.
The new LP from David Gilmour, Rick Wright and Nick Mason is an 18-track, four-sided double-album, keeping the classic format and will be out in early November.
It is the band's first album in twenty years, since 1994′s The Division Bell. It's based on recordings from the same 1994 session, and will feature contributions from deceased keyboard player Richard Wright, who passed away in 2008.
But Floyd fans didn't just want the record for most pre-ordered in 2014 they wanted the most pre-ordered of all time record. And let's be honest beating out the current record holders One Direction was the cherry on top.
Senior Amazon executive Steve Bernstein says: "It's an outstanding achievement for Pink Floyd, and proves they remain one of the most popular groups to grace the UK music scene."
Frontman David Gilmour says that The Endless River is a tribute to Richard Wright. "With Rick gone – and with him, the chance of ever doing it again – it feels right that these revisited and reworked tracks should be made available as part of our repertoire."
Listen to the latest Pink Floyd track 'Allons-y (1)' here.
Tune into Radio NOVA this weekend to win copies of the brand new Pink Floyd album The Endless River.
The top 10 pre-ordered albums of all time are:
1. Pink Floyd – The Endless River
2. One Direction – Midnight Memories
3. Robbie Williams – Swings Both Ways
4. Take That – Progress
5. Susan Boyle – I Dreamed a Dream
6. Coldplay – Ghost Stories
7. David Bowie – The Next Day
8. Coldplay – X&Y
9. Take That – The Circus
10. Amy Winehouse – Lioness: Hidden Treasure