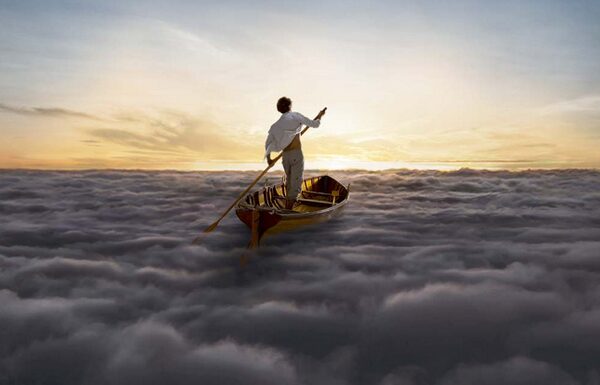 It appears that after twenty years of waiting, the demand to hear the new Pink Floyd album is pretty massive.
The Endless River has shot to the top of the list for most pre-ordered album of 2014, overtaking Coldplay's Ghost Stories.
The new LP from David Gilmour, Rick Wright and Nick Mason is an 18-track, four-sided double-album, keeping the classic format and will be out in early November.
This is the band's first album in twenty years, since 1994′s The Division Bell. It is based on recordings from the same 1994 session, and will feature contributions from deceased keyboard player Richard Wright, who passed away in 2008.
The LP will be released in a fortnight and we are all hoping the Floyd can beat the current record holders One Direction, as the most pre-ordered album on Amazon.
The current top 10 pre-ordered artist albums of 2014 are:
1. Pink Floyd – The Endless River
2. Coldplay – Ghost Stories
3. Bruce Springsteen – High Hopes
4. Paolo Nutini – Caustic Love
5. Ed Sheeran – X
6. Kasabian – 48:13
7. Elbow – The Take Off And Landing Of Everything
8. Collabro – Stars
9. Royal Blood – Royal Blood
10. Wilko Johnson and Roger Daltrey – Going Back Home
And the top 10 pre-ordered albums of all time are:
1. One Direction – Midnight Memories
2. Robbie Williams – Swings Both Ways
3. Take That – Progress
4. Susan Boyle – I Dreamed a Dream
5. Pink Floyd – The Endless River
6. Coldplay – Ghost Stories
7. David Bowie – The Next Day
8. Coldplay – X&Y
9. Take That – The Circus
10. Amy Winehouse – Lioness: Hidden Treasure
Come on Pink Floyd we know you can beat that manufactured boy-band to the top spot.
Listen To David Gilmour and Nick Mason discuss The Endless River below.
The new album will be released on Parlophone on Friday November 7th.
The Endless River track list:
Side 1
Things Left Unsaid
It's What We Do
Ebb and Flow
Side 2
Sum
Skins
Unsung
Anisina
Side 3
The Lost Art of Conversation
On Noodle Street
Night Light
Allons-y (1)
Autumn'68
Allons-y (2)
Talkin' Hawkin
Side 4
Calling
Eyes to Pearls
Surfacing
Louder Than Words