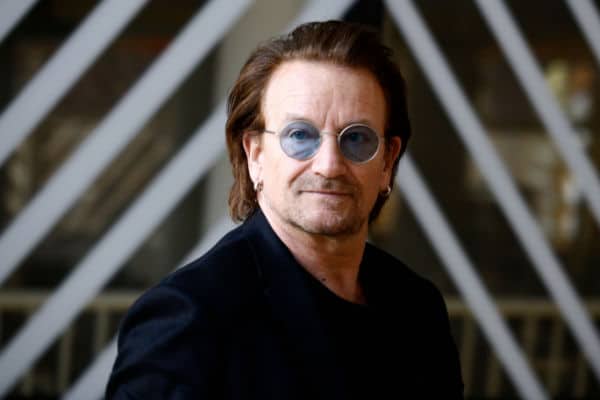 U2 lead singer Bono has admitted that the pressure to be "macho" stopped him from admitting his love for the music of ABBA.
The singer made this admission alongside U2 bandmate The Edge in a recent interview, where he revealed that he did not have the "courage" to "own up" to being a fan of the Swedish group.
In hindsight, Bono admits that "you can't be empirical about everything in art".
The interview also saw Bono recall inviting ABBA's Benny Anderson onto the stage at a Stockholm concert in 1992.
He also joked that they "murdered" ABBA's Dancing Queen with their cover.
"appreciators of their work"
In the interview, Bono revealed that he has since told a member of his touring band that , "that I didn't have the courage to own up to this next band when I was 16 in the middle of punk rock". 
Bono said that he has always been a fan of bands like ABBA and the Bee Gees.
"But I did get to The Bee Gees and I was ready to own up to (the songs) Massachusetts and Tragedy – I mean these are just crazy good", he added.
"But there's a bit of a macho 'I don't want to own up to ABBA'", Bono conceded. "But I'll tell you what, they're just better songs. You can't be empirical about everything in art". 
U2's guitarist The Edge also echoed Bono's words on these bands.
"We're big fans of this Scandinavian band, appreciators of their work in a way that grew over years", he said. "We are fans of the Bee Gees, which people wouldn't have imagined". 
He also insisted, "We're fans of lots of great songwriters who aren't necessarily seen as very hip, and I guess we're just appreciators of their work". 
ABBA Were The "national anthem for young mothers" – Bono
According to Bono, ABBA were "the national anthem for young mothers" when they were growing up around Dublin in the 1970s".
"Certainly at closing time at our local pub, often young women would sing Thank You For The Music, and I would sing it and I was very thankful for the music", he also added.
"But I was like, what is this phenomenon? This is before their musicals and all that. What is going on with Abba?". 
The U2 pair were speaking ahead of the upcoming release of their album 'Songs of Surrender', which arrives on St Patrick's Day. More here.
Songs of Surrender
Out Tomorrow.
Pre-order/ pre-save: https://t.co/vVo2Lm1dJx https://t.co/g5UYX7ZeVl

— U2 (@U2) March 16, 2023
U2 are also set to become the first band to perform at the state of the art MSG Sphere, as part of their Las Vegas residency. More on this from Nova here.