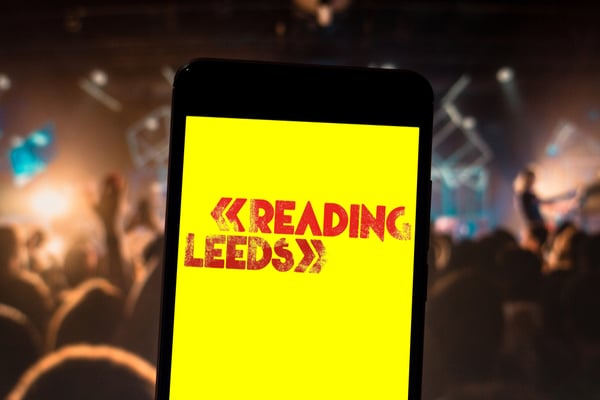 Reading & Leeds have confirmed that they will announce the line up for their 2022 festival next week.
The organisers have confirmed that the first set of headliners will be announced on Wednesday 8 December. The general sale of tickets will open on December 10.
This event will take place across the August Bank Holiday (26-28).
The boss Melvin Benn has said that "three of next year's next year's headliners are in place". Fans will have a "final chance to purchase [the] last few remaining First Release tickets" before this.
The organisers took to Twitter to confirm this news earlier this week.
LINEUP COUNTDOWN – Announcement coming on Wednesday! 🕐❗

Final chance to purchase LAST few remaining First Release tickets before price increase, general release tickets and payment plans available from Friday 10th December! Watch this space…👀 pic.twitter.com/0sVyNUSeKy

— Reading & Leeds Fest (@OfficialRandL) December 3, 2021
"some of them have guitars"
Speaking about the headliners booked for 2022, Melvin Benn did say that "some of them have guitars".
Recent rumours have suggested that the Arctic Monkeys could headline this festival. The band have recently announced a run of European festival dates.
On this rumour, Benn said this, "Arctic Monkeys are a law unto themselves and when they decide next to play live is beyond me, if I'm honest".
Benn also had this to say regarding the likes of Machine Gun Kelly and Queen of the Stone Age hitting the Reading and Leeds festivals.
"As you've seen from 2020 into this year, we don't just rebook acts for the sake of it".
He also added, "What we want to do is book a relevant festival every year, and not just rebook the acts who have cancelled".
Following the return of live music to the UK last year, Melvin Benn said at the time that the festivals not going ahead would have had catastrophic consequences for the sector.
"It could have easily been two years without festivals," Benn claimed. "If this event hadn't happened, I'd have been worried it would have been a long time before we got back to a festival", he said. "For me it's very emotional, a lot of my staff were in tears, tears of joy really so fantastic".
He continued, "It's surreal in a way, but absolutely normal in another way really. I mean, I'm one of those people that spend my life in crowds so I feel really comfortable in crowds. It feels like we can be back to normal. You see kids jumping up and down and it's just brilliant".
More on this here.