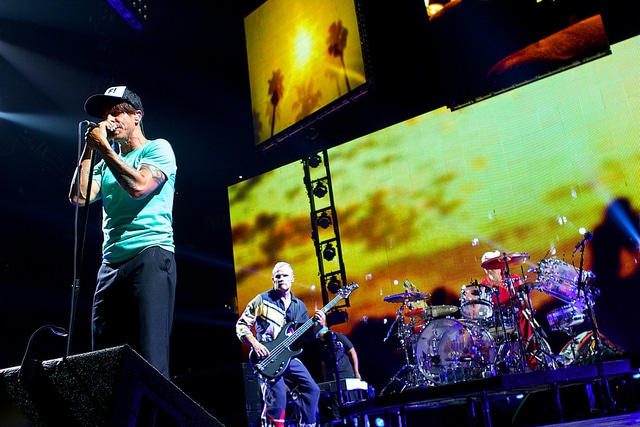 It seems that the Red Hot Chili Peppers could be nearing the end of recording their new album. They recently said that they're "in the home stretch" of finishing the album.
They have teamed up with a new producer Brian Burton, aka Danger Mouse this time around. He has worked with the likes of the Black Keys as well as being part of Gnarls Barkley.
Speaking on Joney's Jukebox, the radio show hosted by Sex Pistols' Steve Jones, frontman Antony Kiedis spoke about the collaboration "We had written two dozen songs before we got with him."
"[He] is like, 'Let's keep a few of those, but let's go write all new songs in the studio.' We're looking at each other like, 'Dude, we kind of already wrote the songs, bro.' He's like, 'No, I like to write new ones in the studio.' So, in honor of accommodating this new process, we wrote all new songs, and it's a good thing we did." Kiedis said.
The Red Hot Chili Peppers man also spoke about what's on the schedule for February, saying "We're going to back and listen to the songs, and see if we can beat them."
Photo Credit: Ultra 5280