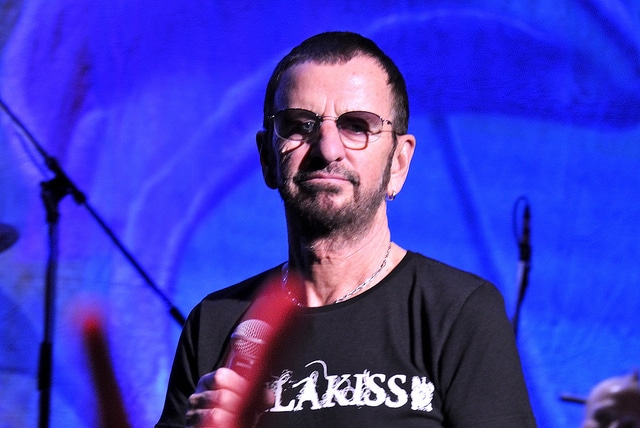 The Beatles' drummer Ringo Starr has stated that bands will always have a place in popular music.
The former Beatle also discussed the current state of rock music, saying that bands will never fail to develop and break through.
The Fab Four's drummer appears to be a big Kasabian fan, branding the group as a "great band".
He told NME: "Earlier on I heard Kasabian doing a BBC thing [BBC Radio 1's Live Lounge]. They're a great band. They played like the rest of us – pubs, clubs and now they're the festival band. So I've always felt 'the band' will come through."
Starr thinks rock bands will always have a dominant place in music, "I think so. I think people wanna see people playing and singing."
Speaking about Royal Blood, whose self-titled debut went straight into the number 1 spot and the group also achieved the fastest-selling rock debut in three years, Starr said "The saving grace for me – I have to admit I'm not a big fan of the boybands dancing and that stuff – but the thing that saves me is there's always bands out there. There's always bands playing somewhere, and they come through in the end."
Starr continued to talk about his own music and his upcoming tour saying: "I'm always touring. I love to play – that's why I do this. A lot of the bands wanna do it to be famous. But I wanna do it to play. That was all my dream was about, and then we became famous."