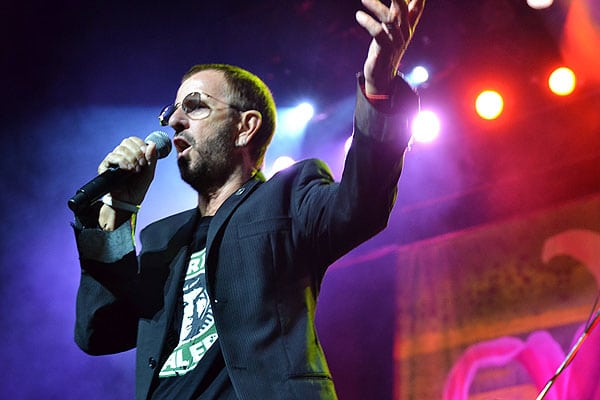 The jacket Beatles drummer Ringo Starr wore in the band's 1965 film Help! has sold at auction for £30,000 (€42,000). the collectible item was sold at an auction in Boston, MA last Friday.
The double-breasted black wool jacket made €42,000 at the Boston-based RR Auction on Friday (July 24th). It is reported that the jacket, which has the name 'Ringo' sewn on the inside, went to an unnamed "top rock 'n' roll collector in Rhode Island,"
The sale of Beatles memorabilia was part of a larger auction titled Marvels of Modern Music that closed on Friday. A number of different musical items were sold at the show which included Johnny Ramone's custom-made Hamer guitar (€44,000); a signed Jimi Hendrix Experience album (€28,000), a signed Janis Joplin photograph (€16,250) and a contract signed by Jim Morrison to appear on American Bandstand (€9,700)
Ringo Starr recently celebrated his 75th birthday this month on the 7th of July and recived numerous birthday wishes. Among them were messages from his former Beatles bandmate Paul McCartney and Yoko Ono.
Photo Credit: Focka