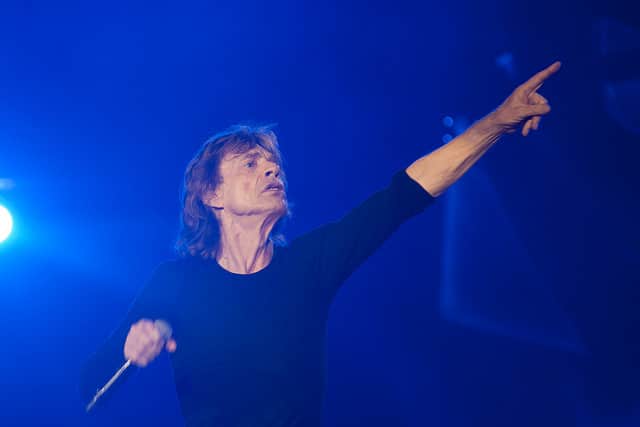 The Rolling Stones have announced a new exhibition at London's Satchi gallery. It will be the band's first ever major display and it will open to the public next year on April 6th 2016.
It is called Exhibitionism and it will run from April to September of next year. The exhibition will consist of nine themed rooms spread out over two floors of the London venue, and will have over 500 Rolling Stones artefacts from the band's personal archives on display.
The exhibition itself was three years in the making and it will include original stage designs, rare guitars and instruments, backstage paraphernalia, rare audio tracks and unseen video clips. It will also include personal diaries and correspondence from members of the Stones, and will also feature original posters, album artwork and cinematic presentations.
The display will feature collaborations with designers, artists and filmmakers such as Alexander McQueen, Ossie Clark and Andy Warhol just to name a few. After it's stay in London, the exhibition will be moved to 11 other cities around the world over a four year period.
Mick Jagger recently spoke about the exhibition saying "We've been thinking about this for quite a long time but we wanted it to be just right and on a large scale" later adding that they felt that now was the right time to stage the exhibition.
Photo Credit: aka Francois aka Mister pink