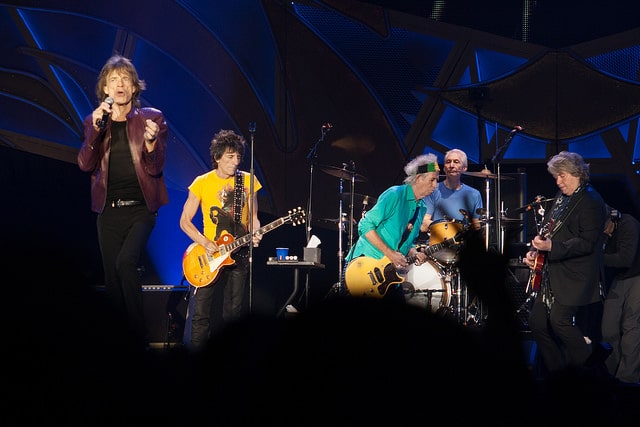 The Rolling Stones recently announced that they will be reissuing a live acoustic album. Their 1995 acoustic album Stripped will be getting a deluxe edition as part of the reissue.
The new package is called Totally Stripped and is due to be released on June 3rd. The expanded set includes the three complete shows from the spring of 1995 at the Paradiso in Amsterdam, L'Olympia in Paris and Brixton Academy in London.
They would later combine these shows to create the original LP's live track listing. The series of concerts by The Rolling Stones sees them play some of their biggest hits in an acoustic setting.
The new edition also includes an overhauled version of the Totally Stripped documentary, which offers a peek behind the scenes as the band put the album together. A press release for the reissue said "Taken together, the three concerts present the Stones at their raw, invigorated best."
Totally Stripped will be available in a variety of formats, including DVD or Blu-ray documentary-only editions, as well as DVD/CD and DVD/LP adding a single disc of highlights to the film. The deluxe five-disc edition adds a 60-page book in addition to the three previously unreleased shows.
Photo Credit: aka Francois aka Mister Pink