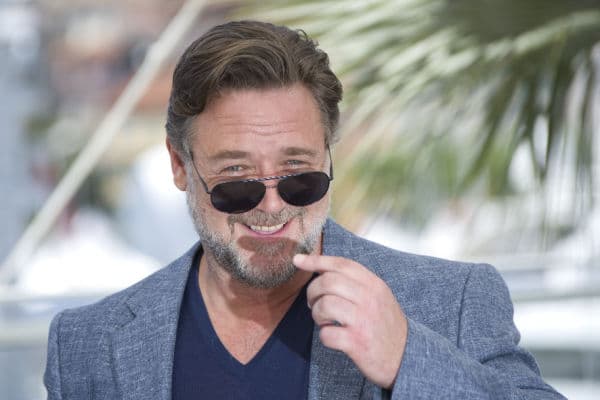 Ireland's biggest book club received a very generous donation from none other than Oscar winning actor Russell Crowe.
According to broadcaster Rick O'Shea who runs the online club, Crowe provided a major cash boost for the club, giving them €5,000.
O'Shea also revealed that the book club as they raised over €30,000 this Christmas, which was split between Dublin Society for the Prevention of Cruelty to Animals and the Peter McVerry Trust.
Praising the generous donation of Russell Crowe, O'Shea was full of praise for the "legendary actor".
"It is the season and all," Mr O'Shea tweeted. "Thank you to the legendary Russell Crowe for the most bafflingly brilliant support of The Rick O'Shea Book Club Xmas Appeal, again!".
"I had thought we wouldn't make €25,000 this year, now we are over €30,000 and counting. That's €190,000 raised over the five years. The appeal stays open until the end of the year". 
Russell Crowe And Ireland
Earlier this year, Russell Crowe was in Ireland shooting his latest film, The Pope's Exorcist, which is due for release in April 2023.
In this film which saw Crowe shoot scenes across Dublin, sees the Oscar winner star as Gabrielle Amorth, a priest who performed over 100,000 exorcisms in his life.
The film itself also required over 100 extras on set playing various roles including nuns, monks, costumes, cardinals, bishops and even Swiss guards.
Whilst on set, extras were also warned to ensure that they control themselves, and do not approach Crowe for a selfie during filming.
 "It's standard thing for extras to be given a set of rules on how they should behave on set", an insider has revealed.
"But probably because with Russell involved and so many new extras, they probably thought everybody needed a bit of reminding, 'not to approach Russell for selfies, or any of the other cast or take photos". 
Catch more from this story from Nova here.