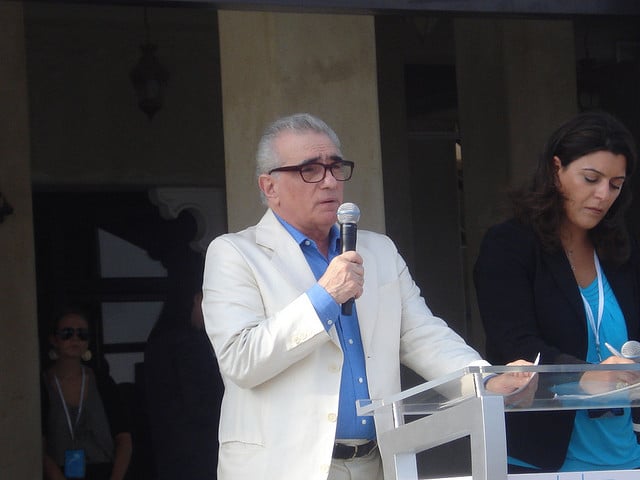 Iconic sixties band Grateful Dead, are set to release a documentary to mark their 50th anniversary.
The movie will be produced by legendary film-maker Martin Scorcese and will be directed by Amir Bar-Lev.
The career-spanning documentary will cover the band's history and influence on music and is expected to give a unique insight in to one of rock and roll's most fascinating and enduring bands.
It will feature previously unseen footage and newly conducted interviews with the band's surviving members.
Scorsese's first involvement in music documentaries came in 1969, when he worked as an assistant director and editor on Michael Wadleigh's 'Woodstock'. Scorcese said, "The Grateful Dead were more than just a band. They were their own planet, populated by millions of devoted fans. I'm very happy that this picture is being made and proud to be involved."
Scorcese is also set to begin working on a new film about The Ramones due out in 2016.
Amir Bar-Lev has directed several hard-hitting documentaries including the cover-up of a U.S. Army ranger's death in Afghanistan called 'The Tillman Story,' and a movie exposing the Penn State abuse scandal in 'Happy Valley'. "It's been ten years since I first set out to make a film about the Grateful Dead and I'm thrilled that it's finally happening," said Bar-Lev.
In a statement from the Grateful Dead, the band said, "We are humbled to be collaborating with Martin Scorsese. From 'The Last Waltz to George Harrison: Living In The Material World' from Bob Dylan to The Rolling Stones, he has made some of the greatest music documentaries ever with some of our favorite artists and we are honored to have him involved. The 50th will be another monumental milestone to celebrate with our fans and we cannot wait to share this film with them."
"Millions of stories have been told about the Grateful Dead over the years. With our 50th Anniversary coming up, we thought it might just be time to tell one ourselves and Amir [Bar-Lev] is the perfect guy to help us do it".
The band's surviving members are Mickey Hart, Bill Kreutzmann, Phil Lesh and Bob Weir. Grateful Dead frontman Jerry Garcia died of a heart attack in 1995 during his stay at a drug rehabilitation centre.