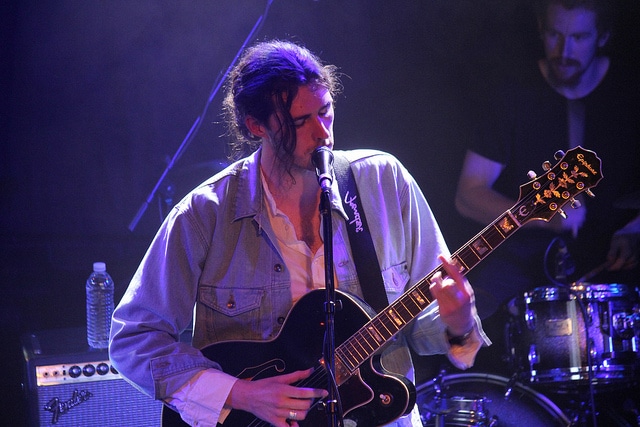 It wasn't enough for Hozier to perform at the Victoria's Secret fashion show, break America, receive a Grammy nomination and beat U2's album Songs of Innocence to the number 1 spot, he's also won an award from Spotify.
The streaming giants have given Bray's answer to Jeff Buckley their 'Spotlight Breakout Star of 2014'.
Hozier's worldwide anthem 'Take Me To Church' has remained on Spotify's 'viral chart' every week so far this year.
'Take Me To Church' has taken America by storm after it was used in a Nike ad featuring basketball star Lebron James.
It has gained non-stop momentum since its release. The track has been download 16 million times on iTunes, streamed 10 million times a week and the Bray native is number 1 on Spotify.
The song has been adopted by anti-discrimination groups across the world. The video features a gay couple fleeing from an angry Russian mob.
His self-titled debut album was released in September, and beat U2′s LP Songs Of Innocence to the number 1 spot in Ireland. Hozier has also gone platinum in America and Canada.
Watch 'Take Me To Church' below.