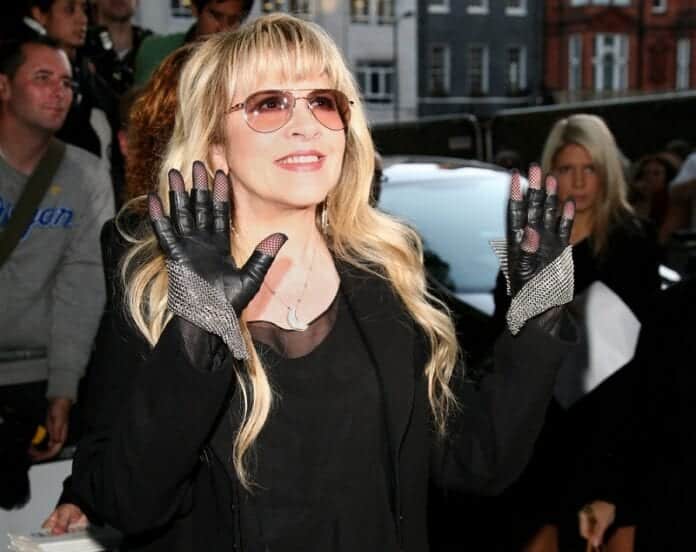 A representative for Nathan Apodaca has said that Fleetwood Mac singer, Stevie Nicks will not allow the TikTok star to use 'Dreams' in the upcoming NFT auction.
Last week, Radio Nova reported that Apodaca was selling the original video without the Fleetwood Mac song as an NFT.
Apodaca became a viral star last year after his video of him skateboarding to the classic song whilst drinking Ocean Spray cranberry juice blew up online.
The clip has been viewed over 50 million times across various platforms and helped 'Dreams' enjoy its biggest week on streaming services.
So thanks for the love and support an here it is my original video same as all going around but yes thanks for the love n donations it's very appreciated an much needed 🤙🏼 vibe on world pic.twitter.com/gkCgc1U9As

— *BLAZIN*4*1*NATION* (@doggface208) September 27, 2020
Mick Fleetwood told Apadoca in an interview on BBC that "one, we owe you. It's such a celebration of everything. I've heard you talking about it, and it's so joyous and fun."
Other members of the band posted their own version of the video, including Stevie Nicks and Lindsey Buckingham.
Now it has been reported that Stevie Nicks refused an offer from Apodaca and his team to use the song in the NFT auction.
His team reached out to Warner Music Group and Nicks was reportedly offered half of the proceeds from the sale but she has rejected the offer.
TMZ has also reported that Apodaca feels slighted that Nicks never acknowledged him for the success the video brought.
Originally, the auction was set to take place on March 19 but has been pushed back to March 27 and the bidding will start at $500,000 on Rarible.
The Ocean Spray cranberry logo will also be blurred in the video as Apodaca does not own the rights to the logo.
The 23-second clip has changed Apodaca's life and proceeds from the auction will go towards a new house for his parents and a new performing centre in his hometown.
In other Fleetwood Mac news, the Peter Green tribute concert that featured an all-star lineup will be available to watch online from April 24. You can get the full details in our report here.