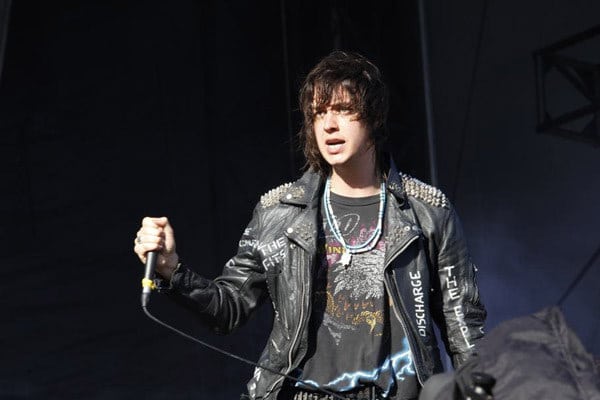 The Strokes recently recorded some new material in Mexico before their gig in Monterrey last Saturday. The band popped into Victoria Studios in Monterrey to record some drum tracks.
The band also stopped by the studio to rehearse before their gig on the weekend. The CEO of the studio Victoria Morales-Kuhne put a photo up on Instagram with the band.
She said that they had booked out the studio months in advance with the description of the post reading "When one of your favorite bands in the world contacts you months in advance to rent your studio B to record drums and studio A to rehearse and you're just grateful. WHAT IS LIFE RIGHT NOW?!! @TheStrokes at @VictoriaRecords ???? #FabrizioMoretti #JulianCasablancas #TheStrokes"
The Strokes last album was Comedown Machine in 2013, many people have speculated that they will be recording a new album soon. Earlier this year frontman Julian Casblancas confirmed that hey would be recording a new album but gave no timeframe for it.
Casablancas offered fans an update during the band's headlining set at Landmark Music Festival in Washington, DC on September 27th. During the show The Strokes man said to the crowd "We'll be back in the studio and sh*t."
You can check out the photo of The Strokes at Victoria Studios in Monterrey here.
Photo Credit:  Focka