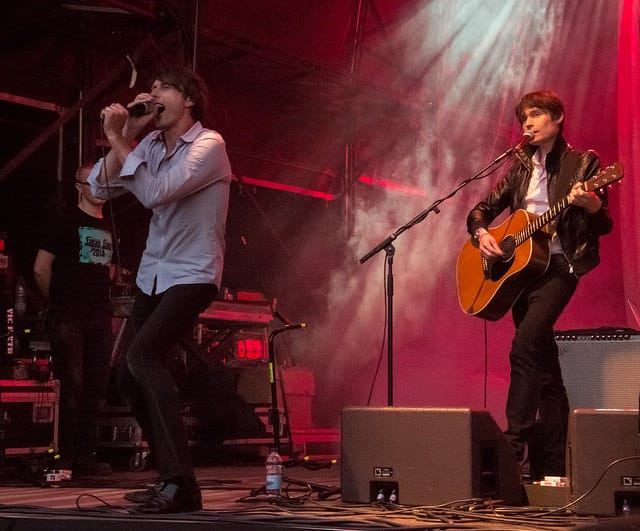 Suede have released a new music video as well as announcing a number of new tour dates. The song 'Like Kids' is available to download if you pre-order the band's new album Night Thoughts. 
As well as releasing a new single Suede have added two new dates to their tour next year. The two dates are London's Kentish Town Forum and Leeds 02 Academy. These shows are relatively intimate for the band and tickets will be available on Friday at 9am.
For these gigs fans will get the chance to see them play new album Night Thoughts in full with the accompanying film as a backdrop before playing their hits.
The video for the new song 'Like Kids' is taken from that feature film which airs on tour. It shows a couple meeting for the first time at a messy house party that becomes surreal as the world around them repeats. The lo-fi visuals and sudden movements in a house party capture the energy of late night revelry perfectly.
Suede will start their tour next year in Glasgow on Monday the 8th of February. They will then move to Manchester on the 9th before their show in Dublin on the 10th in the Olympia Theatre.
Photo Credit: Simon Q