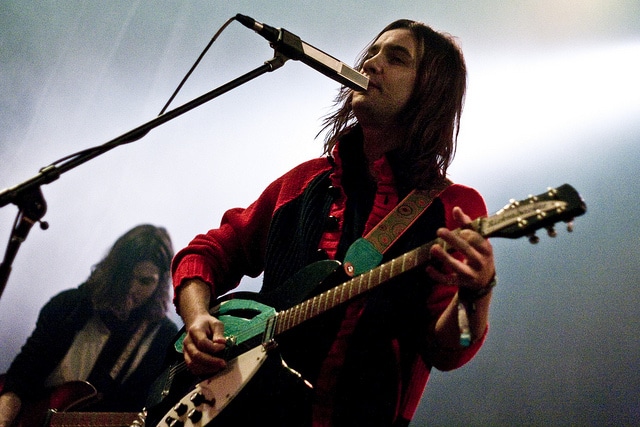 Tame Impala's Kevin Parker recently said that he is working on new music. Tame Impala released their third album Currents last year.
Kevin Parker is the main songwriter in the band and recently said in an interview that he is working on new music. Parker said that since the release of his last album he has been working on some new material in his studio in Perth.
Speaking in a recent interview at Australia's APRA Awards on Tuesday night, Kevin Parker said "I think after a long tour and after an album, your brain feels like it wants to relax, but at the same time making music for me is something that comes kind of naturally. Just like a brain process."
"I've got my own recording studio in Perth just down the road from where I live," he added, "so there are all sorts of things going on."
At the award ceremony on Tuesday night Tame Impala picked up the award for Song of the Year for their track 'Let it Happen'. The big winner on the night was Australian singer-songwriter Courtney Barnett who won the award for Songwriter of the Year.
Photo Credit: Dustin Meehan