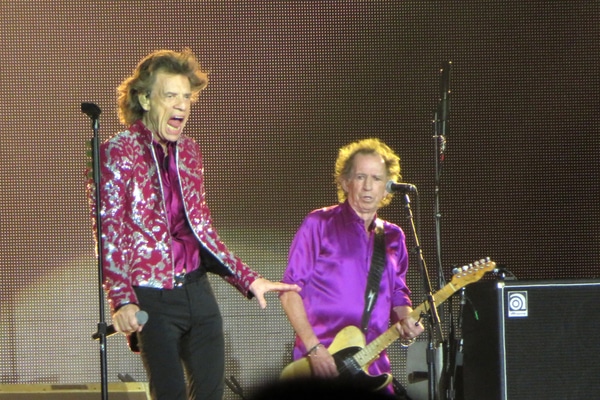 The Rolling Stones have released a previously unheard track "Troubles A Comin". Check out footage below.
This will feature on the band's upcoming 40th anniversary edition of their 1981 album "Tattoo You".
This track is one of several unreleased tracks set to feature on this album. This special album will feature nine extra tracks as part of a "Lost & Found: Rarities" disc. These tracks were also recorded in the same period as the original 11 track album.
This special reissue will arrive on October 22.
https://www.youtube.com/watch?v=31BSyRHqTwE
The release of this track comes exactly a week after the Rolling Stones released the track "Living in the Heart of Love", which they dedicated to the late Charlie Watts.
Like "Troubles A Comin", the track was recorded during the making of that Tattoo You Album from 1981, but was subsequently not released.
Check it out here. 
Rolling Stones No Filter Tour
The Rolling Stones also kicked off their No Filter Tour this week. The band began this tour in St Louis on September 26 in what was their first live performance since the death of Charlie Watts.
Addressing the audience during the gig, Mick Jagger said  "This is our first-ever tour we've ever done without him. We'll miss Charlie so much, on and off the stage".
The rockers also played the track "Tumbling Dice" in a tribute to Watts. The band performed other tracks including "Sympathy For The Devil","Jumpin Jack Flash","Gimme Shelter", "Paint It Black" and "Gimme Shelter".
Check out the tracklist here.
'Street Fighting Man'
'It's Only Rock 'N' Roll (But I Like It)'
'Tumbling Dice'
'Under My Thumb'
'19th Nervous Breakdown'
'Wild Horses'
'You Can't Always Get What You Want'
'Living In A Ghost Town'
'Start Me Up'
'Honky Tonk Women'
'Happy'
'Slipping Away'
'Miss You'
'Midnight Rambler'
'Paint It Black'
'Sympathy For The Devil'
'Jumpin' Jack Flash'
'Gimme Shelter'
'(I Can't Get No) Satisfaction'