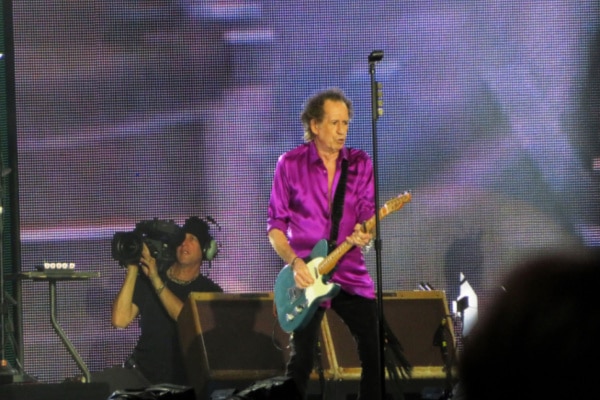 Despite embarking on this 60th anniversary tour, Keith Richards has insisted that the Rolling Stones have no plans to retire in the near future.
The Stones are currently in the middle of their 60th anniversary tour, which began in Madrid earlier this week (June 1), before concluding the European side of the tour on July 31 in Stockholm, Sweden.
That performance in Madrid also saw the Rolling Stones perform their 1966 track 'Out Of Time' for the first time on stage. Check that performance and Nova's report here.
The band will also perform at Liverpool's Anfield Stadium, which will see Richards, Jagger and co will be supported by Liverpudlian band Echo and the Bunnyman.
Richards On Being "more creative together"
Keith Richards was recently asked in an interview about the band's longevity.
"Life's just too interesting to die", he said. "Anything I wanted to do had to be done – I couldn't slack off. And hey, there was just an awful lot of cocaine involved".
Adding, "I think the most important thing is that the people in the band want to stay together. That helps! We had our ups and downs, of course. But in the end we always noticed that we are more creative together".
Richards also revealed that when you have worked with rocked in a band for six decades, your understanding of your bandmates becomes almost telepathic.
"And, of course, across these – my God! – six decades, you have got used to each other. The special thing about being part of a well-rehearsed group is knowing the others so well that you can predict up to a certain point what is going to happen next".
Along with having no plans to retire, Keith Richards had previously stated that the Rolling Stones' back catalogue is not for sale.
"Mick and I have not spoken about it on a serious level", Richards stated. "I don't know if we're ready to sell our catalogue".
He added, "We might drag it out a bit, put some more stuff in it. The only thing about selling your catalogue…it's a sign of getting old". More on this here.