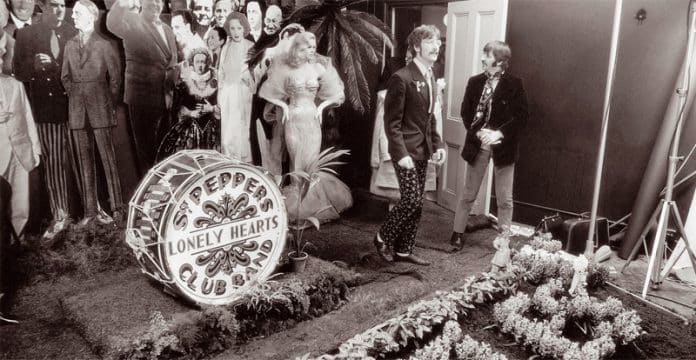 Would you like to listen to the article instead of reading it?
Every day on Radio Nova, just before 11am, we play a couple of songs key to "today in music history" Have a listen! But for now – here's some light reading and watching. June 8th in Music History looks like this.
1967, Procol Harum were at No.1 on the UK singles chart with 'A Whiter Shade Of Pale' the group's only UK No.1. In 2004 the song was named the most played record of the past 70 years in the UK!
1967, The Beatles Sgt Pepper's Lonely Hearts Club Band was at the top of the album charts. The album was recorded over 700 hours of studio time. It was also the first album to print the lyrics on the sleeve.
1969, Brian Jones "leaves" The Rolling Stones. He is replaced by Mick Taylor the following day.
1970, Deep Purple had their van and equipment impounded by East German police while on an European tour, after mistakenly driving too close to the border.
1974, Wings went to No.1 on the US singles chart with 'Band On The Run'. 'George Harrison unknowingly contributed a line to part of the song: "If we ever get out of here" was muttered by George during one of the many Beatles' business meetings.
2003, Led Zeppelin were doing huge biz with their triple live album How The West Was Won, The performances were from the band's 1972 tour of the United States, recorded at the LA Forum on 25 June 1972 and Long Beach Arena on 27 June 1972. Great album. Love the Stairway version on that.. Do you?
2020, Former Pointer Sisters singer Bonnie Pointer died from a cardiac arrest aged 69.
Boz Scaggs, Nancy Sinatra, Nick Rhodes of Duran Duran and Derek Trucks of The Allman Brothers all have a birthdays today.
Check out the weekly Podcast. Marty Miller's This Week in Music History.