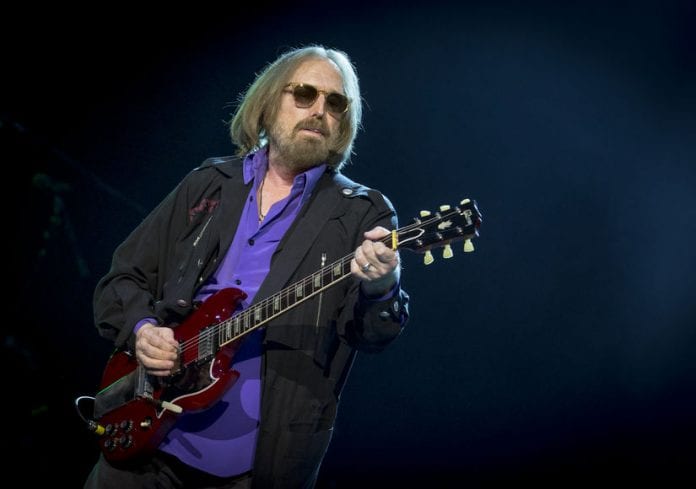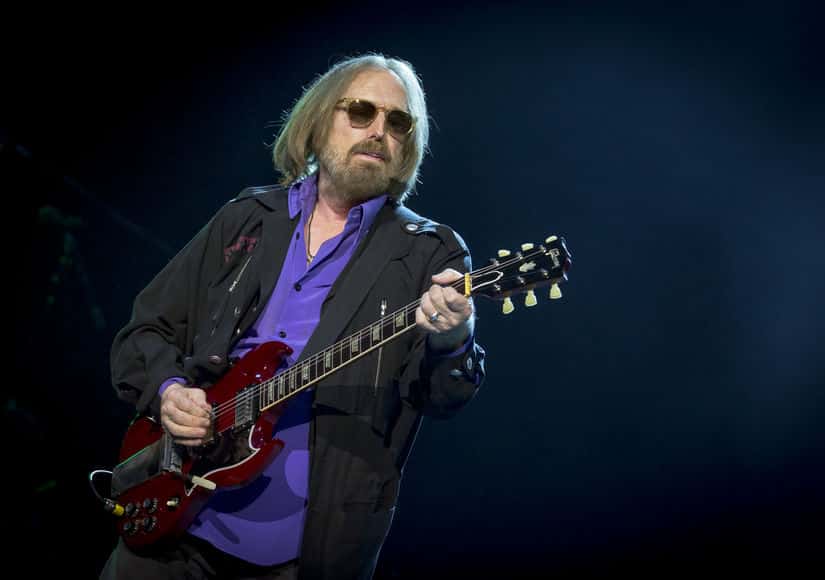 Tom Petty ,the Legend has died
at the age of 66.
The Singer suffered cardiac arrest and the harrowing decision to take him off life support was  taken at  the hospital. First reports that announced his death were confused and then proved wrong. Fans held all night vigils praying for Petty's recovery. His family, friends and band members were all present when the Rock legend passed away peacefully and the world lost another music legend.
Tom Petty, the dynamic and legendary frontman who led the band the Heartbreakers, died Monday. He was found unconscious, not breathing and in full cardiac arrest at his Malibu home Sunday night, according to the celebrity website TMZ, and rushed to hospital. EMTs were able to find a pulse when they found him, but TMZ reported that the hospital found no brain activity when he arrived. A decision was made to pull life support.
Tom Petty and the Heartbreakers recently completed a summer tour last Monday with three nights at the Hollywood Bowl. The trek marked the band's 40th anniversary and found him playing rarely played  cuts like their first album's opener, "Rockin' Around (With You)," and a selection of Wildflowers cuts. It was intended to be his "last trip around the country." In an interview with Rolling Stone magazine he explained why he continually toured. "I need something to do, or I tend to be a nuisance around the house," he said.
In the late Seventies, Petty's romanticized tales of rebels, outcasts and refugees started climbing the pop charts. When he sang, his voice was filled with a heartfelt drama that perfectly complemented the Heartbreakers' ragged rock & roll. Songs like "The Waiting," "You Got Lucky," "I Won't Back Down," "Learning to Fly" and "Mary Jane's Last Dance" all dominated Billboard's rock chart, and the majority of Petty's albums have been certified either gold or platinum.
Thomas Earl Petty was born in Gainesville, Florida, the son of an insurance salesman, on October 20th, 1950. He quit high school at age 17 to join the southern-rock group Mudcrutch, which was taking off at the time. The group's lineup featured two musicians Petty would collaborate with for much of the next five decades, guitarist Mike Campbell and keyboardist Benmont Tench. But while the band was taking off, they broke up upon moving to Los Angeles in the early Seventies.
Petty started his career in earnest in 1975 when he cut a demo with Campbell and Tench that also featured bassist Ron Blair and drummer Stan Lynch. They called themselves the Heartbreakers and recorded their debut, Tom Petty and the Heartbreakers, which came out in 1976. It failed to make an impact at the time (lead single "Breakdown" didn't even chart), but they picked up heat after touring England as support for future E Street Band member Nils Lofgren. They soon became headliners on the tour, and the album topped the U.K. chart. The label reissued "Breakdown" in the U.S. and it reached the bottom rung of the Top 40 a year after it came out.
Tom Petty was a core artist on Radio Nova and was immensely popular with Nova listeners. His music regulary featured in popularity polls. He had recently performed at a sell out concert in Hyde Park in London back in July.
'We are devestated.' Colm Hayes, Programme Director of Radio Nova posted on Social Media. 'On a day when our faith in humanity is severly shaken it just doesn't seem fair that we lose another muscial legend.It's on days like this that we need people like Tom Petty. It makes no sense that he was taken away from us.'