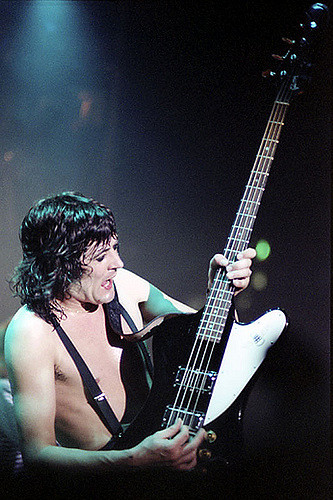 Former UFO bassist Pete Way has been hospitalised after he suffered from a heart attack.
The UFO founder was on a "short business trip to Germany" when the incident took place on Saturday.
His wife, Jenny Way, released this statement, "He has had a heart attack and a blood clot has been found on his lung. Needless to say, I am in bits, but Pete is fighting like he always does. We are NOT going to lose another one. Please keep him in your thoughts and prayers". 

It is unclear what caused the incident and further updates are yet to arrive.
Way, who just turned 65 last week, has suffered from a series of other illnesses in the past. In 2009, a liver ailment forced him to take a break from the band, while in 2013 he was diagnosed with liver cancer. A year later he received the all clear from doctors but has now once again been struck with another illness.
Way co-founded UFO back in 1969 but left in 1982 to play alongside Ozzy Osbourne. He also played with Waysted before rejoining a reformed UFO in 1992.
Speaking of his battle with cancer, the bassist said "I'm ashamed when I think of the things I did, testing every drug you can imagine… I was so lucky that I had symptoms, because some people don't, and then it can be too late to treat. All men over 50 should go and get tested — it's a simple procedure and it could save your life", Ultimate Classic Rock reports.
Way is expected to release his next solo album, Walking On The Edge, later this year. 

Photo Credit: Warren Rachele