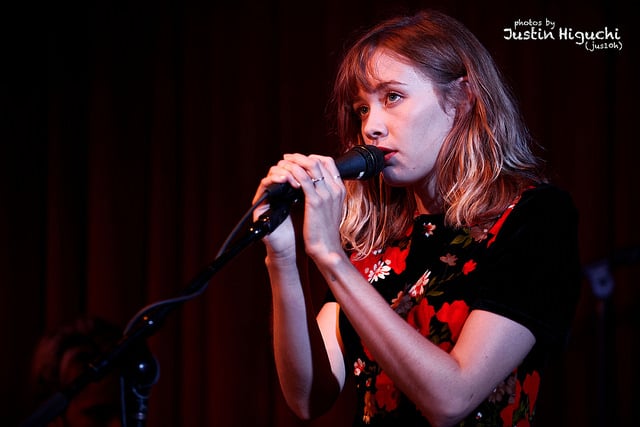 Alexandra Savior has shared her new music video for 'Mystery Girl' online.
The 21-year-old musician has collaborated with Arctic Monkeys' Alex Turner on several tracks including one of The Last Shadow Puppets' recent songs,  'Miracle Aligner'.
Although Savior is due to release her debut album, 'Belladonna of Saddness' next year,a few people may recognise one of her songs. Savior's song 'Risk' was included on the soundtrack to the second season of True Detective on America's HBO.
'Mystery Girl' is the musician's first official song and it was co-written by Alex Turner, as well as being produced by James Ford who has worked with The Arctic Monkeys and Florence & The Machine.
You can watch the video for 'Mystery Girl' below:
Savior's debut album 'Belladonna of Sadness' is due for release on 7 April 2017.
Photo Cred: Justin Higuchi