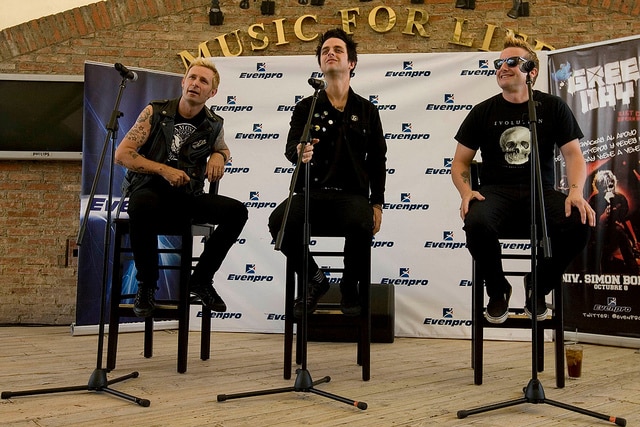 Green Day kicked off their world tour last night by premiering two new tracks from their up-coming album live.
The band took to the stage in Columbus, Ohio to preform some well known tracks, as well as giving the fans a preview of two new songs from their up-coming album 'Revolution Radio'. The set included 'American Idiot', 'Waiting' and 'Holiday', as well as new single, 'Bang Bang'. Green Day also performed  a medley of covers which included The Beatles and The Rolling Stones.
Green Day were due to start their tour in St Louis last week, however they had to cancel the dates. In a statement, the band said that they had to cancel due to "illness affecting several members of the band and its crew". The statement read, "We're so sad to announce we have to postpone three shows and cancel Toronto," it continued, "Many of us have been battling this infection for days on end to be ready, and it just got the best of us".
Meanwhile, the band recently released the music video for 'Bang Bang', which sees them being framed for robbing a bank, while they are actually at a house party.
Green Day are due to release 'Revolution Radio' on 7 October.
Photo Cred: Globovisión