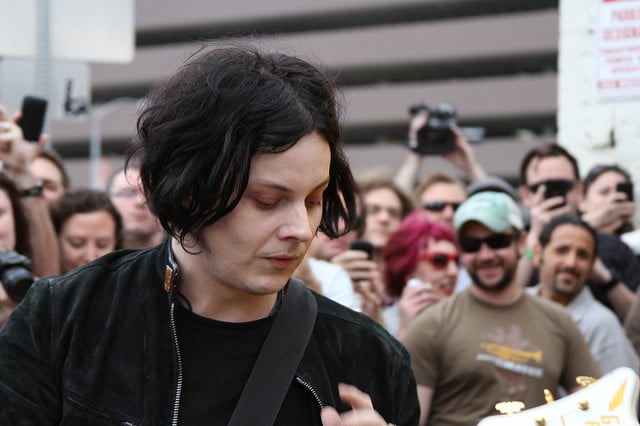 Jack White performed with singer-songwriter, Margo Price on Minnesota Public Radio's A Prairie Home Companion this weekend.
The White Stripes musician was joined by Price to perform an acoustic set of unreleased and revamped mixes of songs from the catalogues of The White Stripes and The Ranconteurs. The two performed songs including 'I'm Lonely (But I Ain't That Lonely Yet)', 'City Lights' and 'Carolina Drama'.
You can watch some of the performances below:
Meanwhile, White's Third Man Records recently started selling 'Icky Trump' t-shirts on their website in reaction to US Republican Presidential nominee, Donald Trump's illegal use of Seven Nations Army. The t-shirts, which are selling for $25, are a play on The White Stripes song, 'Icky Thump'.
Photo Cred: Mike Katzif