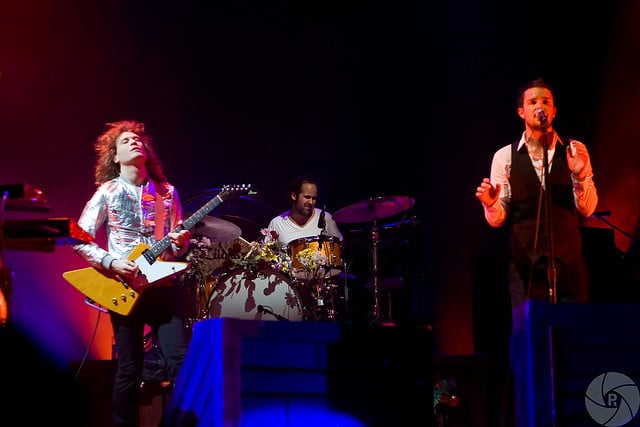 The Killers made their return to the live stage at the weekend playing at Firefly festival in Delaware. The band performed two Kings of Leon songs at the show, which included their classic anthem 'The Bucket'.
The band were paying tribute to Kings of Leon after they were forced to cancel their show the night before. Moments before they were meant to go on stage an announcement came over the P.A saying "Dangerous, inclement weather is coming. Please clear the festival site."
The festival goers were asked to take down their tents before being escorted out of the grounds to their cars, while the storm passed. The Killers played on Sunday night, so to make up for missing out on Kings Of Leon, Brandon Flowers said "I heard you had a little trouble yesterday. We're trying to make up for it the best we can."
As well as playing a well worked rendition of 'The Bucket' the band also played an acoustic version of 'Use Somebody'. You can check out the band's performance of a KOL classic down below.
Photo Credit: Phil Romans