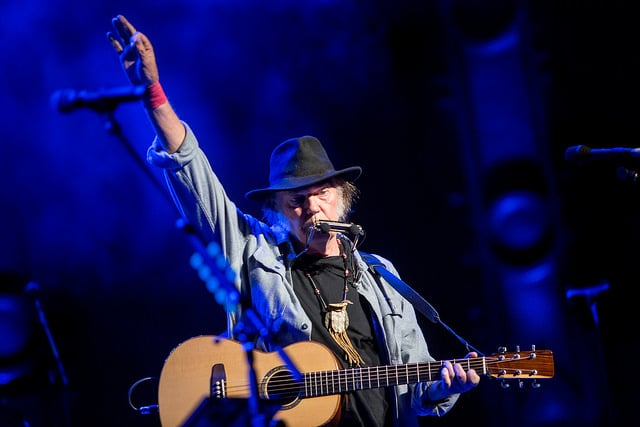 Neil Young has announced that he will be releasing his brand new album The Monsanto Years online. It's Young's 36th studio album to date and this time he recorded it with Promise of The Real, which features Willie Nelson's sons Lukas and Micah.
The name of the album refers to an agricultural company called Monsanto, who Young has been condemning for years. A documentary film about the making of the record will coincide with the the release of the LP.
The album's official release will be on June 29th, but preceding this the album has been released online and is currently streaming at NPR music. In describing the new album, Neil Young talked about the recording process saying "No auto tune or vocal booths were used, and no ears were harmed in the making of this record".
Young recently slammed Donald Trump for using his song "Keep On Rockin In The Free World" for his campaign. A dispute arose about Trump's right to use the song with Young's representative saying he didn't, while those in Trump's camp said he was given permission to use the song. Young ultimately said "I make my music for people, not for candidates".
Photo Credit: kris krug