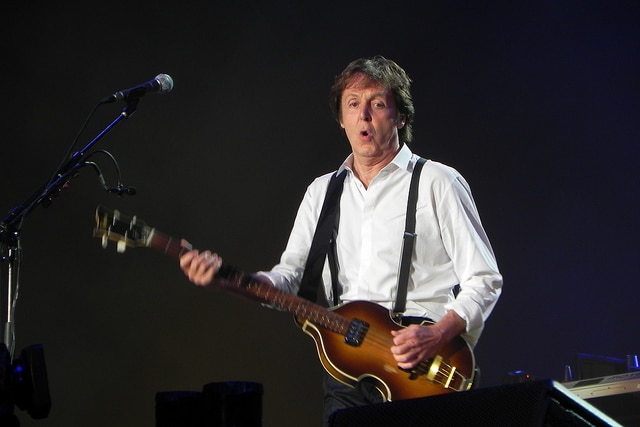 During a performance given by Paul McCartney at the Hollywood Palladium on Wednesday evening, he was joined onstage by Beck to perform a pair of Beatles classic.
McCartney was playing at PETA's 35th anniversary gala, which is an organisation that deals with animals rights. McCartney himself is a vegetarian and supports the work that the organization does.
The Beatles man played a career spanning set at the event and was joined by Beck for two songs. The pair played 'Drive My Car' & 'I've Just Seen A Face' on the night.
A number of awards were given out at the show which was hosted Pamela Anderson and Anjelica Houston. Among the recipients were Mötley Crüe drummer Tommy Lee who received a trophy for helping PETA's activities with SeaWorld, and Wu-Tang Clan's RZA who received one for his vegan campaign.
Paul McCartney also helped PETA to obtain the right to use The Beatles song 'Can't Buy My Love' for free. McCartney said at the event "When I first heard the name, that's what appealed to me: 'People for the Ethical Treatment of Animal."
Elaborating on this he said "I thought that was really a very dignified, very cool title. They've got 35 years of saving so many animals. And we love them." You can check out McCartney and Beck perform at the event down below.
Photo Credit: darioferrini