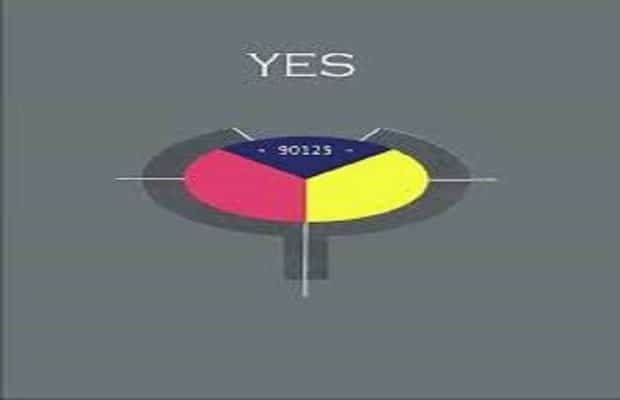 90125 is the eleventh studio album from the English progressive rock band Yes, released in 1983 on Atco Records.
It was the first studio album since their 1981 breakup and the first to feature Trevor Rabin, and also marked the return of vocalist Jon Anderson, who had quit the band prior to their tenth studio album of 1980.
It also marked the first time in twelve years that original keyboardist Tony Kaye had appeared with the group.
Released in the Autumn of 1983 on Atlantic Records'subsidiary, Atco, 90125 launched Yes to the MTV age and to a whole new breed of fans. The music was catchy, contemporary and well liked by reviewers and their new fans (many of whom had little clue of the band's previous incarnation).
The lead single, "Owner of a Lonely Heart," became the band's first (and only) US #1 hit, driving 90125 to the Top 5 and helping it sell three million copies in the US, by far Yes's most successful album.
"It Can Happen", "Changes", and "Leave It" all reached top ten on Hot Mainstream Rock Tracks during 1984 and received heavy airplay.
The British sales were not as spectacular, but still solid, and successive hits, such as "Leave It" and "It Can Happen" ensured 90125 had a lengthy chart life. In addition, "Cinema" won the Grammy Award for Best Rock Instrumental Performance in 1985.
The album's logo was designed and created by Garry Mouat at Assorted Images on an Apple IIe computer, and a variant would be used on Yes's next studio album Big Generator as well. 90125(Atco 790 125) reached #16 in the UK chart and reached #5 in the US during a chart stay of 53 weeks. Trevor Rabin's 2003 album 90124 used the same cover design with colour and text variations.
Track Listing
1. Owner of a Lonely Heart
2. Hold On
3. It Can Happen
4. Changes
5. Cinema
6. Leave It
7. Our Song
8. City of Love
9. Hearts