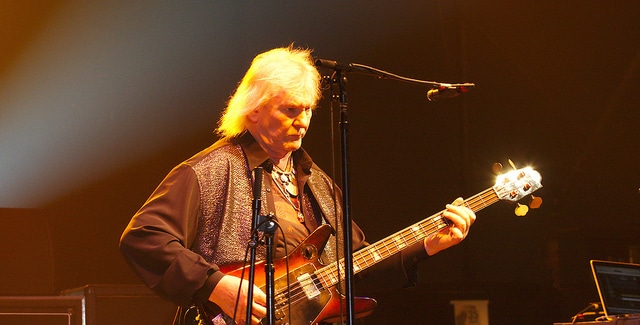 Chris Squire one of the co-founders of the legendary prog rock band Yes, passed away yesterday. Squire died aged 67 after being diagnosed with acute erythroid leukemia back in May.
Yesterdary (June 28) after a long hard battle with the disease, Chris Squire passed away in Phoneix, Arizona. The band released a statement yesterday about his tragic death "For the entirety of Yes' existence, Chris was the band's linchpin and, in so many ways, the glue that held it together over all these years."
They also spoke about his impact on the industry "Because of his phenomenal bass-playing prowess, Chris influenced countless bassists around the world, including many of today's well-known artists."
They then highlighted his songwriting ability, saying "Chris was also a fantastic songwriter, having written and co-written much of Yes' most endearing music, as well as his solo album, 'Fish Out of Water".
Yes will start touring with Toto later this summer on August 7th, it will be the first time ever that the band will play without bassist Chris Squire.
Photo Credit: davrandom