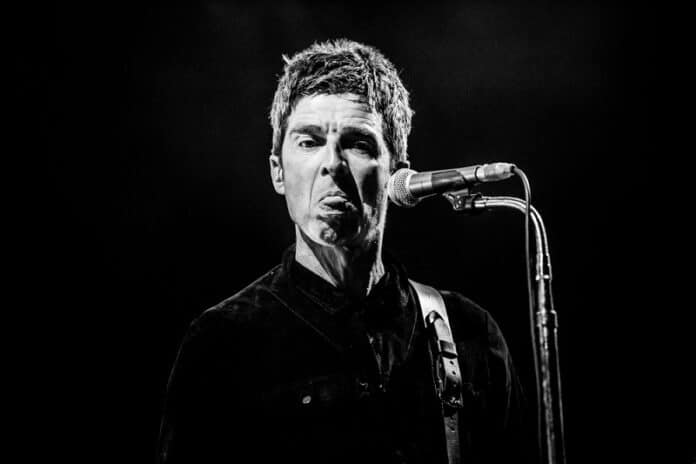 Noel Gallagher has secured his 12th UK Number One Album with "Back The Way We Came" with his band, "Noel Gallagher's High Flying Birds".
This is also Gallagher's fourth UK Number One Album since leaving Oasis. This follows "Who Built The Moon?" in 2017, "Chasing Yesterday" in 2015, along with the band's self-titled album in 2011.
"Back The Way We Came" arrived June 11 and includes the tracks "We're On Our Way Now" and "Flying On The Ground". The record also reached 28,000 chart sales, with 9,300 of these vinyl copies. A limted edition case of this album also arrived on June 12 for Record Store Day, for which Noel Gallagher is also an ambassador for.
Speaking on "Flying On The Ground", Gallagher said this, "Flying On The Ground is literally the best thing I've released since the last thing I released". 
If Burt Bacharach wrote for Motown this is what it would sound like…only not as good…obviously", he added. More on that here.
Olivia Rodrigo's album "Sour" was second to Gallagher's album in a chart that included two other new releases alongside Noel Gallagher's High Flying Birds. These were Garbage's "No Gods No Masters" which stands in fifth place, with Polo G's "Hall Of Fame" in third. Last week's Number One, Wolf Alice's "Blue Weekend" is in fourth.
"What? I'm Number One Again?"
"What? I'm Number One? Again?!", Noel Gallagher whispered to a life-size cut out of Manchester City manager Pep Guardiola. "Thanks very much for this, I'm running out of Manc-lepiece space for these things, but it's an absolute honour. Thank you very much".
Check out Noel's acceptance speech here.
Recently, Noel Gallagher had his say on why people may not like U2's frontman Bono.
"I get a bit frustrated when people are like 'I don't like U2″, Noel said.
"And I'm like no, what you are saying is you don't like Bono. It's like you're not telling me you don't like one single note that they've ever done. It's rubbish, it's nonsense", he continued.
"I've said this to him, so I'll say it to you: nobody likes a do-gooder, nobody likes it. That's why people like me, I'm a do-badder", Gallagher also added.
More on that report here.