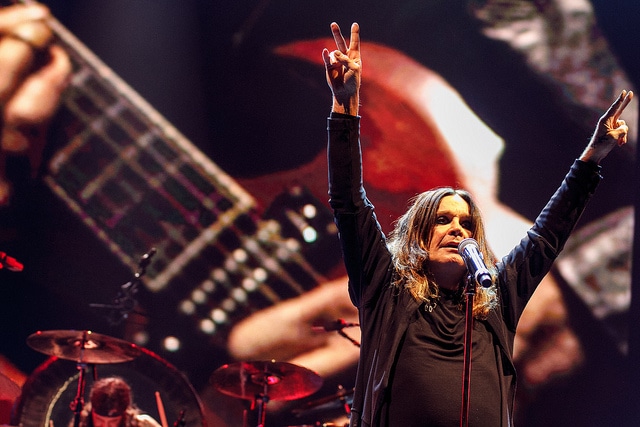 Black Sabbath have announced a massive Irish date for next year as they will play the 3arena in Dublin in January. The show is part of the band's current farewell tour.
Their Irish date is part of the last leg of the band's European tour, which begins early next year. Black Sabbath are giving Irish fans the chance to see the band for the very last time as part of The End tour.
They recently announced that they will be playing the 3rena on January 20th 2017, the first date of the new year for them. Tickets for the show start at around €94 and will be on sale from 9am on June 17th 2016 at Ticketmaster outlets nationwide.
After their show in Dublin, Black Sabbath will play dates in Manchester, Glasgow, London and finally two dates in February in their hometown of Birmingham.
As Ozzy Osbourne said "Now that The End is coming nearer and nearer, I must say that I'm really gutted." This is really the last chance for Sabbath fans to see the band in all their glory.
Black Sabbath are currently touring around Europe and recently headlined Download festival in Donnington on Saturday night. Tickets for Sabbath's Irish show will go on sale over the weekend and you can check out all the details here.
Photo Credit: Jesper Hedlund