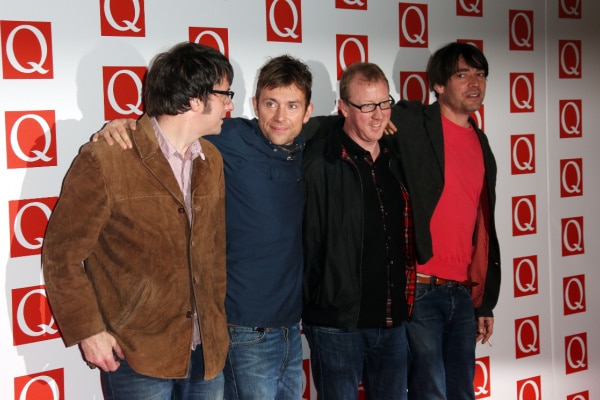 Would you like to listen to the article instead of reading it?
Blur have insisted that they have no plans to retire, promising their fans that they will "never walk away" from the band.
The Britpop legends who released their latest album 'The Ballad Of Darren' on Friday (July 21), have stated that they have no plans to retire anytime soon.
"We all realise that it's something that none of us can ever walk away from. Why would we want to? It is very emotional for us", bassist Alex James said.
James also joked that the future of Blur depends entirely on ensuring that frontman Damon Albarn remains interested.
"Keeping Albarn interested is absolutely vital", James quipped. "The minute he loses interest, he'll be off to write another f****** opera!".
Damon Albarn who plans to release an Opera album soon, recently described Arctic Monkeys as "the last great guitar band".
"drawn a line"
Blur also recently headlined two sold out shows at London's Wembley Stadium, and the band have not ruled out returning to the stage in the future.
"I don't feel as if we've drawn a line under anything", said drummer Dave Rowntree. "But it took Wembley to tempt us because all the other projects we've been slaving over had to go on hold".
"We couldn't say no to Hyde Park in 2009 or to headlining the Olympics party there in 2012″, he added. "If we get another interesting opportunity, I imagine we'll jump on that too".
Blur's recent Wembley exploits also saw the band supported by the likes of Paul Weller. More on that here.
Earlier this week, The Inbetweeners star James Buckley also shared a clip of himself performing Blur track 'Coffee And TV', with his son Harrison.
Check out this clip, and Nova's report here.