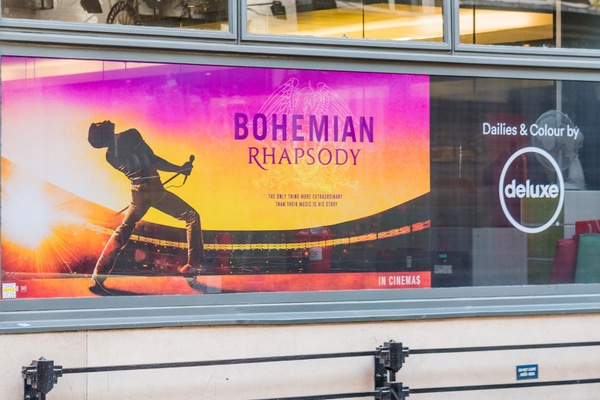 The screenwriter for the Freddie Mercury biopic Bohemian Rhapsody has filed a lawsuit against the producer along with his company GK Films.
Screenwriter Anthony McCarten is suing producer Graham King over an alleged breach of contract regarding money owed from the 2018 biopic. This film starred Rami Maleek as the legendary Queen frontman Mercury.
It was reported that the project had a budget of $55 million, grossing $911 million worldwide. The Twentieth Century Fox Film Corporation added this movie is also in the red "to the tune of $51 million".
Bohemian Rhapsody producer "unresponsive"
Bohemian Rhapsody's screenwriter McCarten has now claimed he agreed a deal. This deal was to see McCarten receive 5% of GK Films take on the biopic.
McCarten has also said that he has not received anything from this deal. He also claims that Graham King has been "unresponsive" in his calls to settle up.
The lawsuit lodged by McCarten also claims that he is seeking "monetary damages in an amount to be proven at trial", a full accounting of the film and "a judicial declaration of the parties' contractual rights and duties in connection with the Writer's Agreement…By this Action, McCarten seeks to hold GK Films to its promise in the Writer's Agreement". 
On the other side, Graham Fox has argued that McCarten is only due to receive profits via their "Defined Net Proceeds" definition, instead of GK Films' "Net Proceeds" definition. This was also altered through "good faith negotiation". 
GK Films have also said that Fox and Disney should be a party to this action. They also said that they will be reaching out to the companies.
Lawyers Nicolas Soltman and Dale Kinsella have said this, "Even worse, it is not even clear that GK Films has ever had a standard definition on any film". 
Back in September, Roger Taylor also spoke about the possibility of a Bohemian Rhapsody sequel. Find out what sort of odds he laid on that becoming a reality here.
Brian May had previously said that a follow up to the 2018 hit would be "hard to follow". 
More on the biopic here.