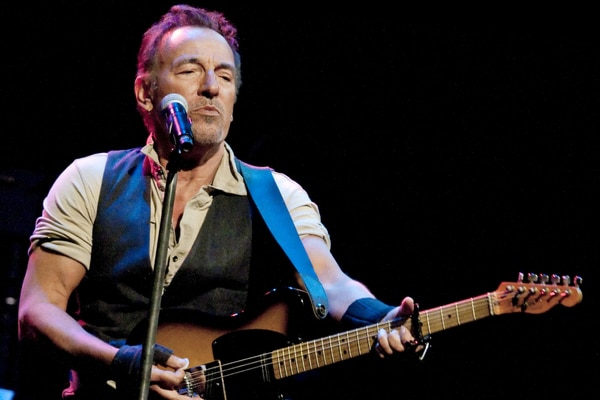 Bruce Springsteen has said that he hopes to return to touring next year. The Boss had previously said that he will not return to touring in 2021 due to the ongoing Covid-19 pandemic.
"We'll be touring next year if everything goes well", Springsteen told Zoe Ball. "The E Street Band will be back on the road – you know, depending, of course, on the virus and what's opening up".
Springsteen is currently running his "Springsteen On Broadway" show in New York. The show returned on June 26. The show ran from July 1-3, 6-10 and 13-17. It will also from from 17-20 and 24-18 and 31 August. The shows will then conclude in September (1-4).
So far, Springsteen has addressed things like his arrest for drink driving last year and his mother's battle with Alzheimer's disease. More on that here and here.
"I'd like to take one moment"
During his interview with Zoe Ball, Springsteen took the time to thank his British fans for their support.
"I'd like to take one moment to thank my UK fans, particularly for the support they've continued to give to my new music", he said.
He also added, "'Letter To You' was so well-received in the UK and it really touched by heart, and I deeply deeply appreciate it".
Springsteen is to headline a "homecoming" concert in New York's Central Park later this Summer. More on that here.
From one Springsteen to another
It has also been confirmed that Bruce Springsteen's daughter Jessica qualified to represent the USA in the upcoming Olympic Games in Tokyo.
Jessica who will represent the USA Equestrian Team is ranked 127th in the world.
Taking to Instagram, she said it was an "honour" to represent her country at the rescheduled games.
"Honoured to be a part of this team with @laurakraut @teamkpf and @mclainward.official. There's no horse in the world I'd rather be on this journey with, thank you Don! You're my horse of a lifetime", she wrote.
"Been dreaming of this since I can remember!".