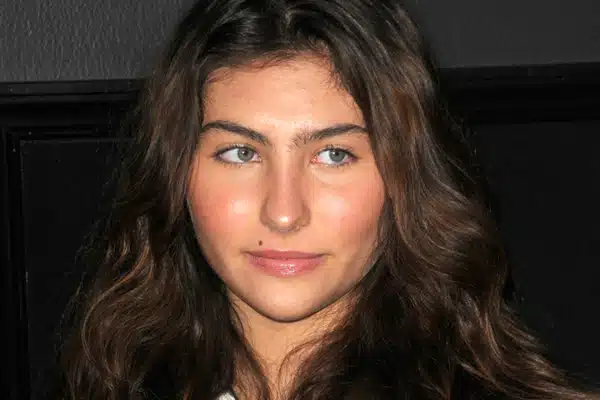 Chris Cornell's daughter Toni Cornell has delivered a moving cover of Leonard Cohen's "Hallelujah".
Taking to Instagram this week, Toni Cornell shared the cover of this 1984 hit, writing "Throwback to Christmas Eve". Adding "Hallelujah revisted".
Expressing her approval of the cover, Vicky Cornell Toni's mother commented, "Love you so much angel".
Check out the performance for yourselves here.
This comes after Toni Cornell shared a cover of Sinead O'Connor's "Nothing Compares 2 U" last month on The Tonight Show With Jimmy Fallon.
Toni stated that this performance was "in honor of my dad to celebrate his two new Grammy nominations! Daddy I am so honored and hope I did you proud".
On this performance, Vicky Cornell also added, "Daddy and I are so so proud of you! Your strength, beauty, love and kindness shine from within. You are so loved".
Metallica also paid tribute to Toni's father Chris Cornell. The Soundgarden frontman died from suicide in 2017.
The band did this by releasing the concert recording from the "I Am The Highway" tribute show.
Chris Cornell's widow Vicky also thanked the band for this touching tribute.
"Thank you so much to Metallica for the love and appreciation that you have shown for Chris and for memorialising that love, admiration and support from your performances at the 'I Am the Highway' tribute on this truly amazing and special vinyl", she wrote.
"Joining the tribute concert meant so much to me and my children and to so many fans around the world… And I know how proud Chris would be, not only because you were there as his friends, but also because he was such a huge Metallica fan".
She also added, "Thank you so much and thank you Lars for your very kind words about Chris. It is true that 'a man is not dead while his name is still spoken.' Thank you for continuing to honour him. Loudlove. Vicky, Toni and Christopher".
Toni Cornell also wrote, "Thank you @metallica for honouring my dad and helping keep his memory alive".