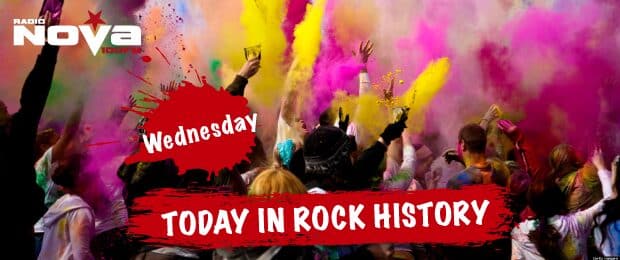 It's important to know your rock history, here at Radio NOVA we bring you ten rock stories from the sixties, seventies, eighties, nineties and the noughties.
On this day in rock history: February 18th.
1959: Ray Charles' track 'What'd I Say' went to number one on the American R&B chart.
1965: The Beatles began working on the songs 'You've Got To Hide Your Love Away' written by John Lennon from the Help album and 'Tell Me What You See' penned by Paul McCartney for the Beatles IV LP.
1966: The Beach Boys frontman Brian Wilson wrote the song 'Good Vibrations', it was the band's third number one single.
1968: David Gilmour takes over from Syd Barrett as a permanent member of Pink Floyd.
1969: The Jimi Hendrix Experience performed at London's Royal Albert Hall.
1972: Led Zeppelin cancelled a show in Adelaide because heavy rain flooded the venue.
1980: The Beatles' drummer Ringo Starr starts working on a new comedy called 'Caveman'.
1987: Bon Jovi released the monster hit 'Livin' On A Prayer' it went to number one in America and number four in Britain.
1990: Queen's frontman Freddie Mercury made his last appearance on stage with the band. He collected a Brit Award for 'Outstanding Contribution To Music'.
1998: Noel Gallagher's guitar raised nearly £5,000 at auction for Children In Need.