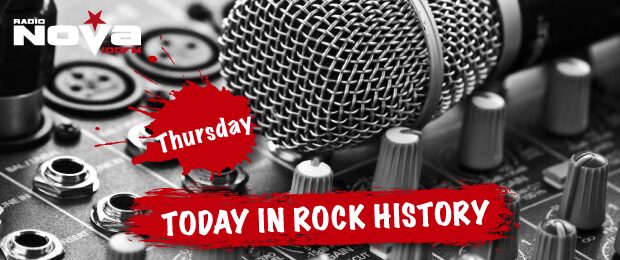 It's important to know your rock history, here at Radio NOVA we bring you ten rock stories from the sixties, seventies, eighties, nineties and the noughties.
On this day in rock history: January 15th.
1965: The Who put out their first single titled 'I Can't Explain'.
1967: Before the Rolling Stones were allowed play 'The Ed Sullivan Show', they had to change the lyrics of their song 'Let's Spend The Night Together' to 'Let's Spend Some Time Together'. While singing the new lyrics, Mick Jagger rolled his eyes, leading to Ed Sullivan to ban them from ever performing again.
1967: A film starring Roy Orbison and Sheb Wooley titled 'The Fastest Guitar Alive' has its premier in Times Square.
1969: George Harrison told the rest of the Beatles he wanted to quit the band for good because he was displeased with plans for an upcoming tour and the Let It Be film project.
1972: Don McLean released the track 'American Pie', it spent four weeks at number one.
1972: Led Zeppelin unveil the band's third single 'Black Dog'. The song was named after a black Labrador that used to hang around their recording studio.
1976: Pink Floyd premiered their ninth studio album Wish You Were Here. The LP explored the theme of absence and the song 'Shine On You Crazy Diamond' was written for the band's former member Syd Barrett.
1991: John Lennon's son Sean, released a new version of his father's song 'Give Peace a Chance' in response to the Iraq-Kuwait war.
1994: Singer-songwriter Harry Nilsson passed away in his sleep after suffering from heart failure.
2008: The Rolling Stones' guitarist Ronnie Wood began a two month recovery from a hernia operation sustained from the band's Bigger Bang tour.