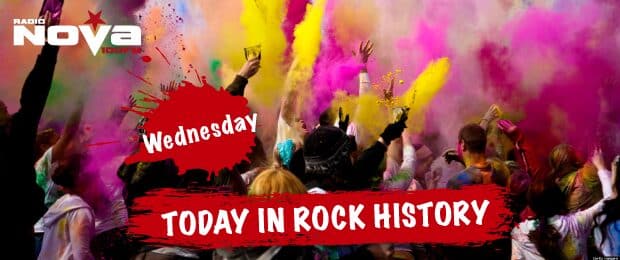 It's important to know your rock history, here at Radio NOVA we bring you ten rock stories from the sixties, seventies, eighties, nineties and the noughties.
On this day in rock history: January 21st.
1965: The Rolling Stones and Roy Orbison were greeted at Sydney Airport by 3,000 manic fans.
1965: The Animals had to cancel a show at Harlem's Apollo Theatre, after US Immigration asked the band to leave the country.
1966: George Harrison got married to Patti Boyd at a registry office in Surrey, with Paul McCartney as the best man. She later left him for Eric Clapton.
1968: At the Olympic Studio in London, Jimi Hendrix covered Bob Dyaln's 'All Along The Watchtower'. Jimi was joined in the studio by the Rolling Stones' guitarist Brian Jones.
1972: During a concert in Portsmouth, Pink Floyd played Dark Side of The Moon for the first time in full.
1982: The Mississippi University centre for the Study of Southern Culture received a massive donation of over 20,000 records from musician B.B. King.
1984: After remaining in a coma for 8 years, soul singer Jackie Wilson passed away at the age of 49.
1987: The Rolling Stones' guitarist Keith Richards welcomed Aretha Franklin into the Rock & Roll Hall of Fame. Performers on the night included Bruce Springsteen, Chuck Berry, Bo Diddley, Roy Orbison and Sting.
1992: Billy Idol was fined $2,700 after he pleaded guilty to assault and battery charges outside a Hollywood restaurant.
2003: Former Jethro Tull keyboardist David Palmer, changed his name to Dee Palmer, after a successful sex change operation.