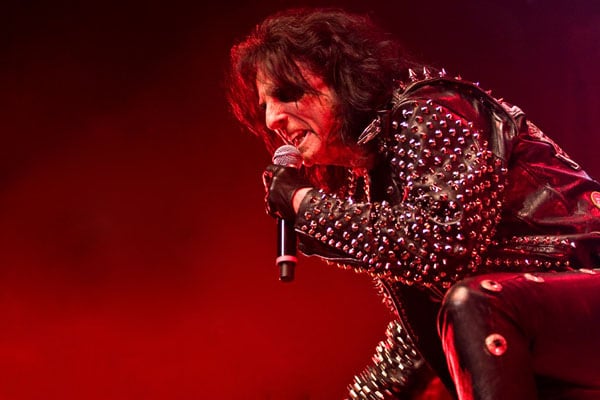 Hollywood Vampires have recently announced a new world tour. The supergroup which is made up of Alice Cooper, Johnny Depp, Joe Perry (Aerosmith), Duff McKagan and Matt Sorum (Guns N' Roses), Tommy Henriksen, and Bruce Witkin – have announced their first ever tour.
Although the tour was originally announced on April Fool's Day, the band made sure to let fans know that it was for real. After the announcement they put "this is no April Fool's joke" to be crystal clear.
Hollywood Vampires confirmed a total of four European dates and five American dates for May, June and July. The band revealed the news on their official Facebook page.
The band's name is taken from Alice Cooper's famously excessive '70s drinking club – which was formed in 2005, specifically to honour the musicians who died of excess during the '70s.
They released their self-titled debut album together last year. It featured a number of musical guests such as Paul McCartney, Dave Grohl, Slash, Brian Johnson (AC/DC), and Perry Farrell too name a few.
Hollywood Vampires' first album consisted mainly of covers, but it did include three original recordings, one of which was the last recorded spoken word piece of actor Christopher Lee.
Photo Credit: Focka