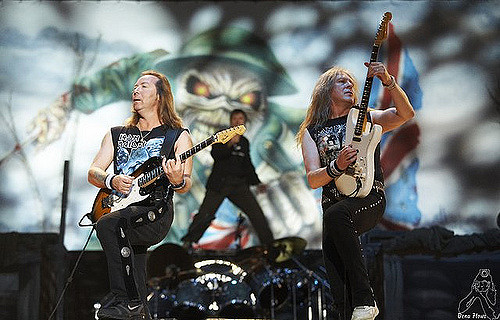 Iron Maiden have announced that they are coming to Dublin next year.
It's been seven years since the band last played here, but they are due to return next year with their 'The Book of Souls' tour.
The European leg of the tour will kick off in Antwerp, Belgium on the 22nd of April, before heading on to Germany, the UK and then Ireland, where they will play Dublin's 3Arena on the 6th of May 2017.
Speaking about the tour, Iron Maiden bassist, Steve Harris said "The whole band is really enjoying this tour and though we love playing festivals and stadiums, it is terrific to return to the intimacy and atmosphere of arenas for a few shows." adding, "The songs from The Book Of Souls album and the new Maya-themed Eddies and stage sets have gone down really well and fan reaction has been amazing. And of course we know our fans appreciate us playing a lot of the older songs too, which we will continue to do."
Tickets are priced from €73.50 and will go on sale at 9am on Friday 30th of September from Ticketmaster.
Photo Cred: Dena Flows