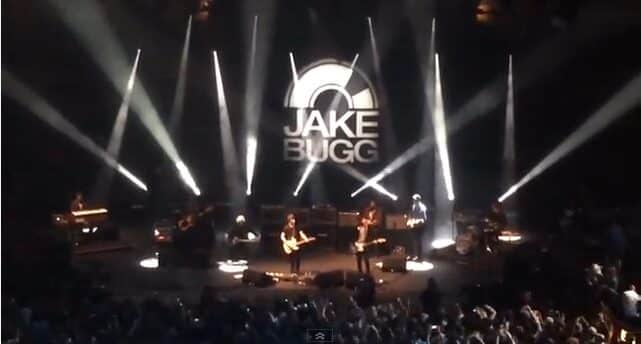 Jake Bugg and former Smiths guitarist Johnny Marr have duetted at London's Royal Albert Hall last week. The pair performed the song "Kingpin" from Bugg's second album "Shangri La". Bugg invited the Smiths guitarist to perform together during the gig.
Recently, Jake Bugg has been giving songwriting tips to teenagers at the Albert hall in a series of seminars which saw Bugg teach his song "Broken" to sixteen to eighteen year olds.
Bugg has been nominated at this years NME awards which will take place on Wednesday February 26th at the O2 Brixton. He will be up for the best solo artist nomination. And as we have reported already the awards are due to be streamed live for the first time ever to anyone who wants to see the event from the comfort of their tablets, mobiles or personal computers.
The event will kick off at 8PM.
You can watch the Jake and Johnny performance here.