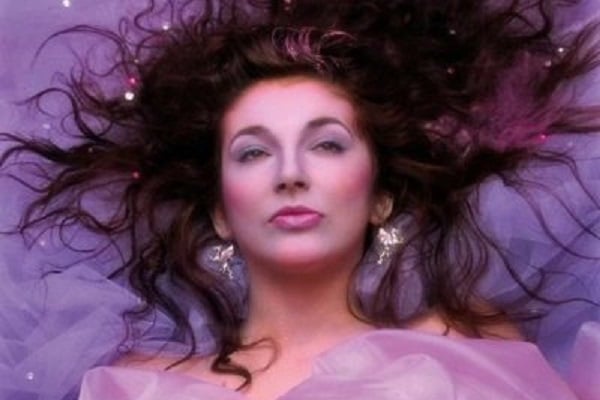 Would you like to listen to the article instead of reading it?
Kate Bush has paid homage to her fans as her 1980s hit 'Running Up That Hill' has reached one billion streams on Spotify.
The track which was released by Bush in 1985, has enjoyed a huge popularity surge since it featured on popular Netflix hit 'Stranger Things' last Summer.
"I'm blown away" -Bush Pays Tribute To Fans
Posting a message via her official website, Kate Bush paid tribute to her fans, saying that she is "blown away".
"A billion streams! I have an image of a river that suddenly floods and becomes many, many tributaries – a billion streams – on their way to the sea. Each one of these streams is one of you…", Bush wrote.
"Thank you! Thank you so much for sending this song on such an impossibly astonishing journey. I'm blown away".
Last Summer, 'Running Up That Hill' reached top spot in the UK Charts, subsequently breaking several Guinness Book of Records in the process.
Following its inclusion in the Netflix show, 'Running Up That Hill' saw Kate Bush become the oldest female artist to reach top spot in the UK Charts.
The single also broke the record for the longest time taken for a track to reach number one in the charts. Having been released by Bush in 1985, the track took 36 years and 310 days to hit top spot in the charts.
Bush also broke a record for longest gap between number one hits. She bagged her first number one in 1978, with her single 'RUTH'.
There is also more on this story from Nova here.