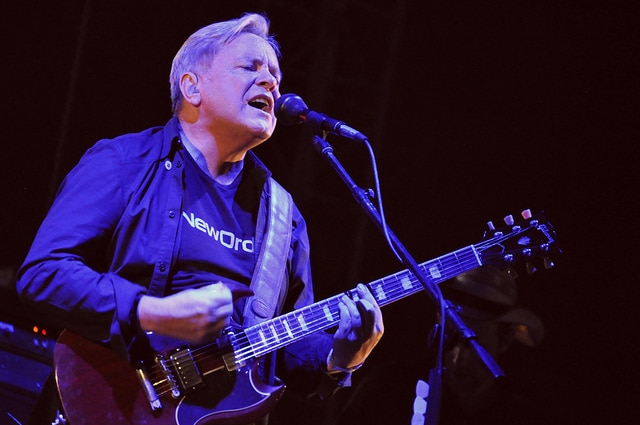 New Order have released a new single 'Restless' from their upcoming album set to release in the coming months. The album Music Complete will release on September 25th and it features a number of different guest appearances.
The album is the first the band have recorded since bass player Peter Hook left in 2007 and will feature the return of keyboard player Gillian Gilbert. Among those that appear on the record are The Killers' frontman Brandon Flowers guesting on album closer 'Superheated', as well La Roux and Iggy Pop who also appear on the LP.
'Music Complete' will also be the band's debut output on new label Mute. Speaking to NME about the album earlier this year, Bernard Sumner said the group had put their guitars away and returned to a more original New Order sound.
They later reassured the fans that they haven't strayed to far from their electronic sound "It's an electronic-sounding album, dance-based but not housey". The record was produced by New Order with additional work from Stuart Price ('Superheated') and the Chemical Brothers' Tom Rowlands ('Singularity' and 'Unlearn This Hatred').
You can listen to New Order's new track 'Restless'  down below.
Photo Credit: monophonic.grrl