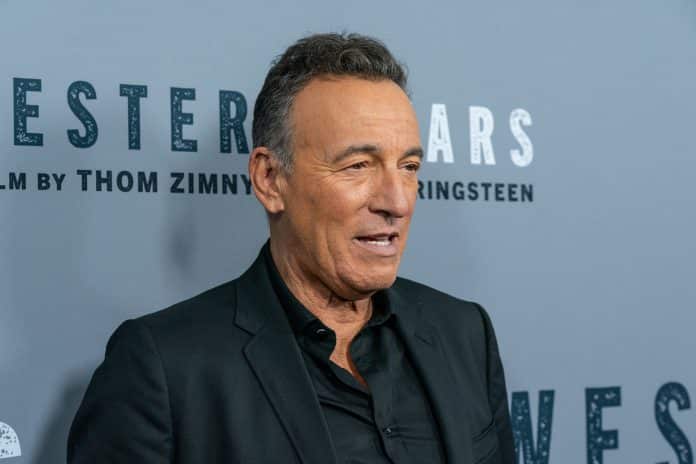 Following the news brought recently that Jeep's advert featuring Bruce Springsteen had been pulled following the singer's arrest for drink driving last November, fresh information has been brought to our attention.
According to a source close to Springsteen, when all evidence is revealed, the case could be called into question. They said there will be "serious doubts about the seriousness of this, especially when the actual details of this are revealed, including the blood alcohol level".
Springsteen arrested
Springsteen was arrested at Gateway National Recreation Area in Sandy Hook, New Jersey. He was charged with DWI, reckless driving and consuming alcohol in a closed area.
A source close to Springsteen told authorities that night, that Bruce had taken a shot of alcohol with fans in a park after taking a photo with them. The source also said that the singer is known to take photos with fans regularly. "That's typical Bruce", they said.
The source continued, "I don't know why they stopped him".
They added, "I mean technically you're not allowed to drink in a state park, and I don't know, maybe, if a policeman sees somebody drinking and doesn't give them a ticket, they lose their job,".
They added, "Any kind of alcohol-related driving thing is serious".
Two shots of Tequila in 20 minutes:
One officer claimed that Spirngsteen "smelt strongly of alcohol coming off his person and had glassy eyes" adding he "was visibly swaying back and forth while I observed his eyes".
The officer also added that it took the singer 45 steps in the "walk and run test". It is supposed to take a person 18 steps to prove sobriety.
The officer also said he approached Springsteen and told him consuming alcohol in the park was not allowed. When asking Springsteen whether he intended to leave the park or not, the officer's statement said "he confirmed he was going to drive out of the park".
A source familiar with the case said that Springsteen's blood alcohol read 0.02.
Glenn Kassman is a criminal and municipal defense attorney in New Jersey. He said that the case will be hard to prove. Mr Kassman who specialises in DWI cases, said this ,"I would say that they're never going to prove DWI based on that".
He also commented, "There is a chasm, a grand canyon, between probable cause to arrest on suspicion of drunk driving or operating a vehicle in an intoxicated condition, and proof beyond reasonable doubt that he did so".
"Any other substance"
On the report, Mr Kassman also said "there's nothing in there to suggest that there's any other substance".
The attorney also said that the fact that Springsteen technically faces federal charges as he was arrested in a National Park will not have any impact how the singer's case will play out in court.
Mr Kassman said, "As a practical matter, it's treated the same. They don't come close to establishing that he operated his vehicle in an intoxicated condition".