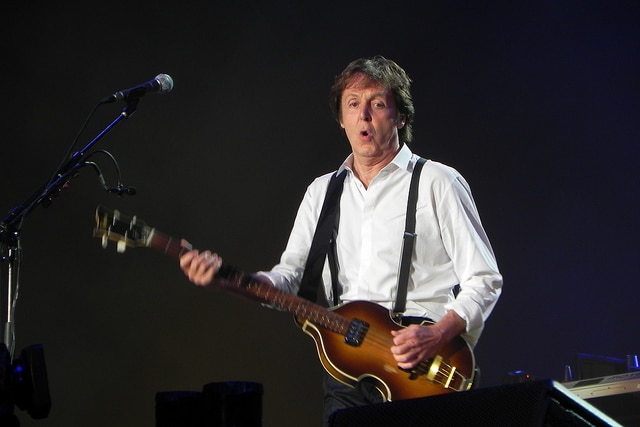 Paul McCartney recently paid a very special tribute to Prince in his hometown of Minneapolis. McCartney follows on from a number of different artists who paid tribute to Prince by playing one of his songs.
Paul McCartney sang Prince's 1984 hit 'Let's Go Crazy' at his show in the late pop icon's hometown of Minneapolis. During the encore of his show in the Target Centre in Minneapolis, McCartney covered the song.
Before he played the song he said to the crowd "Here's to the man. Loved that guy. Thank you Prince, for writing so many beautiful songs, so much music. And he's your guy," before adding "Prince, Minneapolis – Minneapolis, Prince. It goes together."
Paul McCartney was recently announced as being part of a huge new festival which takes place later this year. It is being organised by Goldenvoice,the same people who organise Coachella.
The festival is called Desert Trip and along with McCartney it will see the likes of The Rolling Stones, The Who, Roger Waters and Neil Young playing at it. McCartney and Neil Young will headline the festival on the Saturday night.
You can check out the video of Paul McCartney paying tribute to Prince down below.
Photo Credit: darioferrini