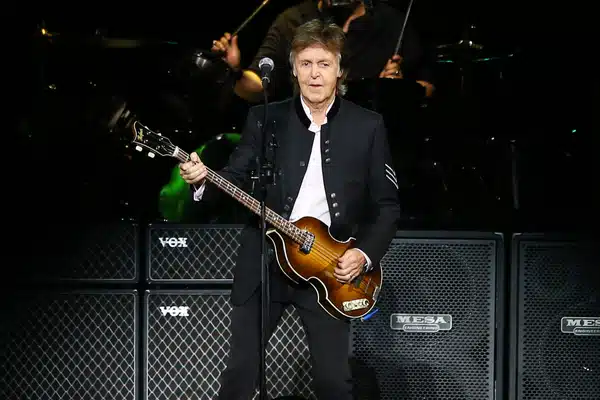 Speaking at a promotional event for his book, Paul McCartney: The Lyrics the Beatles legend conceded that he "never got round to telling John Lennon that he loved him". 
Despite this, McCartney did say that it still feels "great" to realise how much Lennon meant to him as a colleague and friend. Lennon was shot dead in December 1980. 
At this event, poet Paul Muldoon also said that one thing that sticks out from the book is the clear love that McCartney had for John Lennon.
"It's true. You say that I loved him, but as 16-year-old and 17-year-old Liverpool kids, you couldn't say that – it just wasn't done", McCartney said.
"So I never did. I never really said, 'You know, I love you man'. I never really got round to it. So now, it is great to just realise how much I love this man". 
Working with Lennon like "looking in a mirror" – McCartney
When asked what it was like to work with Lennon from a creative perspective, Paul McCartney said it was "like looking in a mirror". With Lennon being right handed and McCartney writing songs and playing bass with his left, it's fair to say it fitted like a glove.
McCartney explained, "It was always great to work with John, from the very first thing where he said, 'Yeah, I write songs too'. We just developed a way of working with each other and trusting each other that grew and grew". 
"We both grew up together. (Life) was like walking up a staircase, and we both went side by side up that staircase. It was very exciting. Now that The Beatles' recording career has finished, I'm like a fan. I just remember how great it was to work with him and how great he was. You're not messing around here, you're not just singing with Joe Bloggs – you're singing with John Lennon". 
That memoir Paul McCartney: The Lyrics was made available last week.
The book also features  "a treasure trove of material from McCartney's personal archive — drafts, letters, photographs — never seen before, which make this also a unique visual record of one of the greatest songwriters of all time".