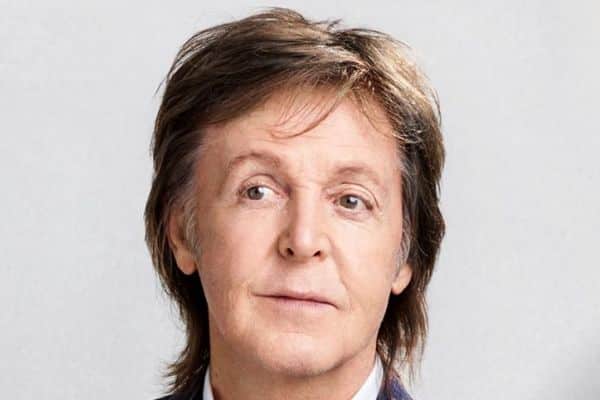 Paul McCartney has recalled how the Beatles got stoned one night with Bob Dylan.
McCartney like many artists was paying tribute to Dylan on his 80th birthday. Speaking recently, the Beatles legend recalled how himself, Ringo, John and George got stoned at the hands of Dylan.
"Not sure whether he's keen on me telling this"
Speaking to Uncut, McCartney said "I'm not sure whether he's very keen on me telling this, but here we go".
"It was at the Delmonico Hotel on Park Avenue and 59th in New York City in August, 1964", began McCartney.
"We were in a hotel room, all being good lads having our Scotch and Coke – it was an afterparty, I think. Dylan arrived and he went into the bedroom with his roadie. Ringo (Starr, drummer) went along to see what was up. So he finds Dylan, rolling up, and he has a toke".
McCartney continued, "He came back in and we said, 'What was it like?' So Ringo says, 'The ceiling is kind of moving down…' We all ran into the back room going, 'Give us a bit, give us a bit!' That was the very first evening we ever got stoned".
McCartney always a fan of Dylan's music
Paul McCartney has always been an ethusiast of Bob Dylan's music.
Previously the singer had this to say about Dylan's latest album, "Rough and Rowdy Ways".
"I always like what he does. Sometimes I wish I was a bit more like Bob. He's legendary… and doesn't give a s**t! But I'm not like that. His new album? I thought it was really good. He writes really well".
He also added, "I love his singing, he came through the standards albums like a total crooner. But, yeah, I like his new stuff".
Last December, Dylan released "Bob Dylan – 50th Anniversary Collection 1970", which featured sessions with another former Beatle George Harrison.
McCartney recently released a new record of his own. The album is called "Illmagined" and features artists like Damon Albarn, Beck and Josh Homme. Check out more on that story here.
Speaking of McCartney, TV host James Corden recalled recently the difficulties he had in getting the singer to take part in his Car Pool Karaoke Segment. Check out more on that here.