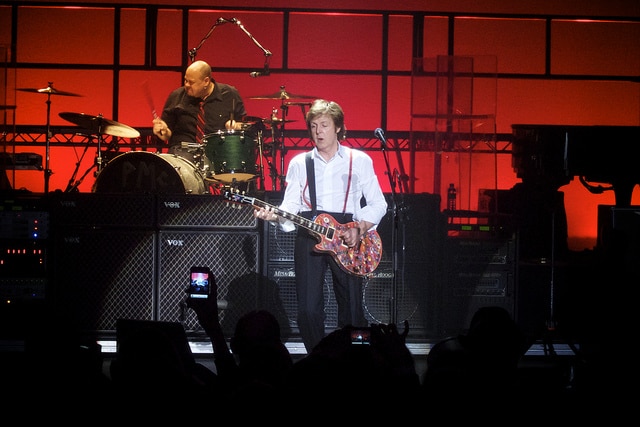 Saturday Night Live celebrated its 40th anniversary on Sunday and the fun didn't stop at the end of the television show, it continued long into the night.
The 40th anniversary show was a star studded event that included guest appearances from Robert De Niro, Eddie Murphy, Will Ferrell, Alec Baldwin, Chris Rock,  Jack Nicholson and Bill Murray.
Paul McCartney performed a fantastic live version of 'Maybe I'm Amazed', as well as doing a duet with Paul Simon, playing Beatles song 'I've Just Seen a Face' and Wayne's World returned to make fun of Kanye West.
And the celebrations continued when the cameras stopped rolling, all the stars headed over to New York's Plaza Hotel for an exclusive afterparty.
Some footage of the night has appeared on Instagram of McCartney and Taylor Swift performing together and Prince, Jimmy Fallon and many others, all singing together on the stage.
Macca and Taylor sang Swift's 'Shake It Off' and 'I Saw Her Standing There' by the Beatles. While Prince, Haim and Fallon all belted out 'Let's Go Crazy'.
Watch the Instagram videos below.