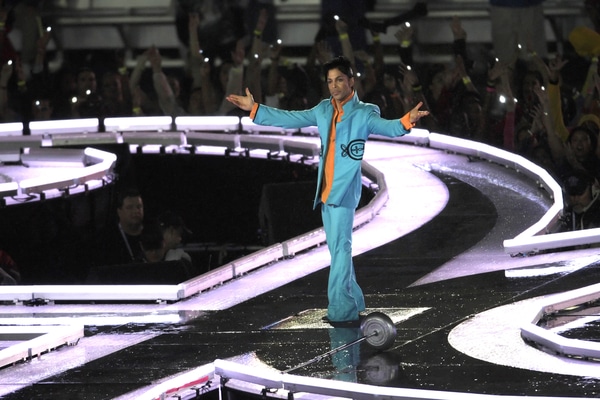 The posthumous album "Coming 2 America" released by the Prince Estate has unearthed another track.
Following the release of "Born 2 Die" last month, the estate have now released the track "Hot Summer". Both tracks will feature on the singer's posthumous album "Coming 2 America". Pre order here.
Get your hands on some merchandise here.
Originally released in 2010, "Coming 2 America" will arrive on July 30. Before he completed the album in 2010, Prince embarked on a live tour also called "Welcome 2 America".
The album will include contributions from guitarist Tal Wilkenfield, with Liv Warfield Shelby J and Elisa Fiorillo on vocals, with Chris Coleman on drums and Morris Hayes on keyes.
More on this here.
"Hot Summer"
And now, "Hot Summer" has been released as part of this album.
The song had been previously played just once for Prince's 52nd birthday in 2010. The Purple Rain singer was debuting the song on Minnesota Public Radio Station, the current before it re-entered Prince's vaults following that one-time airing.
The track premiered following a heatwave that swept right through Minnesota that year. The weather, along with the classic beach soundtracks and West Coast pop of the 1960s but with 1980s New Wave fair inspired this track.
Hot Summer was also released the same day that the Prince Estate launched their podcast "The Story of Welcome 2 America". This will explore the making of that album Coming 2 America.
Singers will also discuss how close they became with Prince during these recording sessions for this album.
Elisa Fiorillo spoke on the podcast about how Prince blared out Hot Summer while driving past the beach.
"All those people were outside and I'm thinking it's broad daylight, they're gonna see him. But we didn't care", She said. "We had the windows rolled down and we were playing 'Hot Summer.' There's nothing like driving in a car and listening to music and I think he agreed".
"It makes me think we're all at the beach doing the twist, like Annette Funicello", Shelby J added. "That's just what I feel when I hear that song. So I say it's going be a Hot Purple Summer!".
Have a listen to episode one here.
"Get wrapped up in something new"
"Welcome 2 America" was put to one side by Prince in 2010 and 2011. When asked by he shelved the album, Fiorillo had this to say.
"I don't think [Prince] was unhappy with it", she said. "He would get wrapped up in something new and forget he even created something else. And then he would go tour and probably forget about it. He probably was eventually going to get to it and dust off some stuff and remix some of it and maybe add a couple more parts or add more musicians and eventually put it out. I'm pretty sure he would have. But I don't think he was disappointed with it".